The government of Karelia is ready to support new investment projects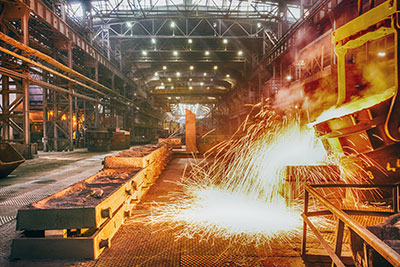 The government of Karelia is implementing projects aimed at preservation of the Nadvoitsky aluminum production, besides the development of new industrial enterprises, which will be located in the village of Nadvoitsy (Segezha district). Among the projects currently underway — the construction of enterprises for the production of modern radiators made of aluminum, designed for residential and office space. Preparatory work for the launch of the company, the draft of which was discussed at the meeting of Alexander Khudilainen, it is the Corporation «RUSAL», together with the group «Elso».
According to Alexander Lubana, head of the «Elso», today made the economic calculations, prepared a business plan and identified the necessary equipment. As for the Nadvoitsy plant, the enterprise provides on-site manufacturing facility for construction of the facility. For production is used aluminium smelted at the Nadvoitsy plant. According to preliminary calculations, the new venture will provide jobs for about 150 workers, recruited from the villagers.
The meeting discussed financial and economic issues affecting the implementation of the project, discussed the possibility of providing assistance in the investment activities of the state. As noted by the head of the Republic, the government is very interested in implementation of such projects in single-industry towns of Karelia, and ready to make steps towards investors, implementing new production company.
In General, however, this year the global market for the first time since 2006, expects the shortage of light metal, which is significantly affected by the decline in production of the metal, as analysts said the Corporation «Sumitomo», Japan. According to the Manager «Sumitomo» on the trade in light metals > > In Yamagiwa, the excess of aluminium last year amounted to 580 thousand tons, however, in 2014, global consumption at 61000 tons will exceed possible supply volumes deficit will increase to the level 493000 tons. The Corporation is virtually identical to the forecasts of the Bank Goldman Sachs, which experts earlier promised the shortage of light metal in the amount of 579000 tons, considering a stop of many metallurgical enterprises, as well as reducing load another operating plants.