2Китай decreased June export volumes of products made of stainless steel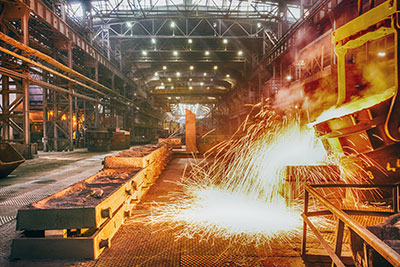 According to data provided by Chinese customs organizations, the volume of exports of steel in June 2014 decreased by 18.2% relative to the results of the previous month. The export of Chinese products in rolls and sheets for June 2014 totaled 268,143 tons.
In June this year, the most significant recipient of Chinese stainless steel products in sheets and coils in Taiwan — supplied amounts totaled 90,733 tons, which is almost a third of the total number of export products of China in June. Overall, however, export volumes to Taiwan have decreased by 4.1% compared to same period of last year. Following the Taiwan in the chain consumers of Chinese steel is South Korea — exports to the country totaled 51,575 thousand tons, and these figures yoy almost 10% less than the previous one. Of the total number of Chinese export products to South Korea received just over 19% in June 2014. The third largest importer of Chinese rolls and sheets of stainless steel in June of this year is Italy — the country imported 22,824 thousand tons. Compared with June last year, exports to Italy for June 2014 has decreased by 24%, while of the total number of all supply China stainless production in Italy was sent to about 8.5%.
31.8% yoy increase in the volume of stainless steel shipped by a Chinese company «DaMing International's» during the first six months of this year their number amounted to about 555,2 thousand tons. The volume of processed steel was about 867,2 thousand tons in annual terms, this figure is higher than last year by 43.7%. Sold carbon steel amounted to about 196.6 thousand tons, which at an annualized rate of 179% higher than previous figures. Processed by the company, the volume of carbon steel in annual terms increased by 155%, reaching almost 177,5 thousand tons. Company «DaMing International's» belongs to the 5 centers located in Tianjin, Hangzhou, Taiyuan, Wuxi and Wuhan, as well as three branches in Shanghai, Ningbo and Wuxi Qianzhou. The company now operates in biomedical engineering, mechanical engineering, electronic communication, aerospace and railway engineering and in the construction of special purpose vessels.