Vyksa steel works has successfully tested new products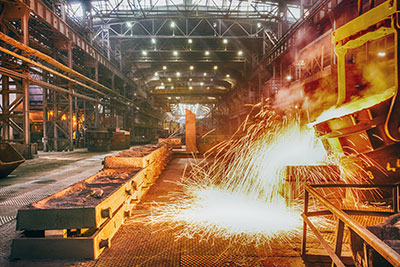 In June 2014 the Vyksa plant produced the successful testing of an innovative selectany steel railway wheels, made of a material of the L-type. As a result of tests products received recommendations from the Federal passenger company, whose Park contains about 20 thousand units of rolling stock. The tests determined the superiority of the innovative wheels of steel material L-type over the conventional steel made from grade «2» for both technical and economic performance. New products has a large margin of safety which exceeds the standard by 1.2 times due to the enhanced resistance of steel relative to the fault surface. The end result — increased safety during transportation and decreasing the number of rebuilds and wheel truing for their service. Natural reduced and the need for extra costs for maintenance and repair work, as the life cycle cost of the wheel pairs is reduced by 24%.
New products were tested for 1.5 years, being installed on a passenger train «Russia». For the period the rolling stock has travelled more than half a million km, after which the wheels of steel grade «L» was studied by specialists of research organizations, which provided the conclusion about the rational use of products of the brand «L» in a national scale. Unlike standard brands of material used for making wagon wheels for passenger cars, steel «L» contains less carbon, but more of vanadium, niobium, manganese and silicon. Due to this and because of the increased viscosity of the wheels have high strength. That will not prevent the specialists to monitor the technical condition of the products during the whole time of their operation. Such monitoring will allow to receive and evaluate information that will contribute to further improvements of technical and consumer properties of products.
Vladimir Markin, President of OMK said that steel company we carry out continuous research to improve products, designed to meet the highest requirements of consumers. The use of new selectany wheels, made of steel grade «L» will give the possibility of increasing both the efficiency and safety of transportation.