VSW plans to reduce purchases of imported products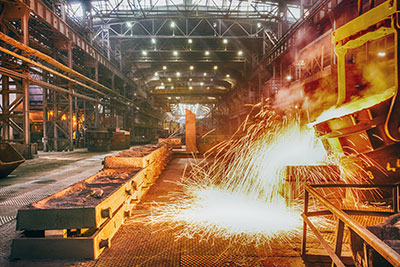 In 2014−2016 Vyksa steel works planned to purchase steel plates from NLMK increased requirements as to the material structure and chemical composition in the amount of 2 million tons for the manufacture of large diameter pipes. Mostly slabs intended for the manufacture of unique sizes for the markets of Russia. According to the President of the enterprise, Vladimir Markin, a scheme that begins with raw material extraction and ending with the production of pipes of large diameter, a sufficiently effective due to the existing capacities for producing wide sheets and pipes. It is perfect for the Central region of Russia and gives the opportunity for gradual reduction of imports, and also due to end-to-end control of all production stages allows to provide the necessary high quality.
At the moment, the main task of production is to obtain certification for sheet products produced from Lipetsk slab. In case of successful outcome the company will receive a full waiver of the foreign procurement of the plates with improved characteristics that best impact on the Russian budget. According to the data provided by the press service of the plant, starting in 2012, the company purchased steel plate of the Novolipetsk metallurgical plant for the manufacture of biodiesel fuel in an amount exceeding 1 million tons. From such a blank produces a wide flat products and, subsequently, large diameter pipes at the Vyksa plant.
Vyksa also the company is engaged in trials of LDP — in March of this year, he placed a confirmation on compliance of pipes with a wall thickness of 36.5 mm and a diameter 812,8 mm technical requirements of Gazprom and design conditions of construction of the station «Russkaya». Product testing took place at the landfill in the Chelyabinsk region, Kopeisk, the pipe VMZ artificially caused defect was able to withstand a pressure of 400 atmospheres, greater than the working pressure almost in half. According to managing Director of VSW, Sergey Filippov, the conclusion about the high quality of the goods provides the company an opportunity to participate in the tender in respect of the supply of LDPs for the project of construction of the Russkaya cs. Development of technologies for the production of pipes and rolled VMZ specification cs «Russkaya» was launched last summer.