RUSAL made a proposal regarding the refinancing of the loans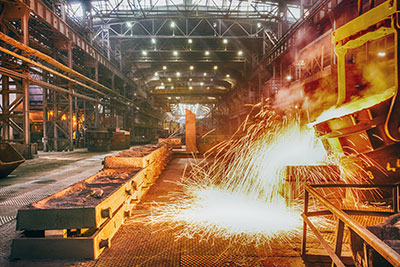 At the end of the month, the company RUSAL, the world's largest aluminum producer, announced a proposal to private creditors. In it, the company recommends that the majority of them approve the scheme of refinancing of credits through the London High court and the Royal court of Jersey in the amount of USD 4.75 billion and USD 400 million. These amounts are syndicated loans — USD 4.75 billion relate to pre-export financing of 400 million USD present loan. Pre-export loan will be repaid in two phases tranches in 2016 and 2018. However, the leadership of RUSAL these deadlines are not too satisfied, so that attempts to achieve a refinancing to move the terms over the time ago. In early April of this code the company provided evidence that the arrangements were entered into with most of the banks that provided the loans, temporary suspension of payments which runs until July 7 this year.
A suggestion regarding the refinancing of its debt, received from RUSAL, was approved by 94% of creditors, the company hopes that negotiations will be able to convince the remaining 6%. Also, the report of RUSAL mentioned the fact that the conditions of loans provided by banks may be revised, and the amendments received the support of the most significant creditors, provided at least 75% of the loan can be approved in court. Given the above, the company made the offer for the largest lenders regarding the performance in the Jersey court and the High court of London concerning the freezing of payments by transferring them to a later date. At the end of the month most of the creditors agreed to the proposed company of the terms, waiting for July 1, a new grace period. In addition, the management company has offered to arrange a meeting of creditors for consideration and approval of the new scheme for judicial repayment of the debt. Expected timing for consideration of applications is July 10 (the High court of London) and 15 July (Royal court of Jersey).
Despite the fact that RUSAL has considerable assets in 13 countries, and has many factories for the smelting of aluminium and the mining of bauxite and production of alumina in 2014, its losses increased 6 times compared to 2012, which amounted to 3.2 billion USD. At the end of March of the current year the company's net debt amounted to more than 10 billion USD.