Norilsk Nickel: Chinese shipments will grow by tens of percent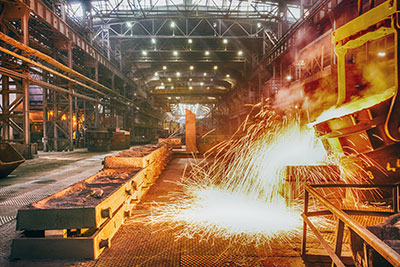 Norilsk Nickel in March of this year I was ready to increase Chinese deliveries, which was stimulated by the Indonesian ban. The government of Indonesia to enhance export price and increased domestic market has rendered the decision to ban export of unprocessed Nickel ore. This is the expected effect on the supply in the minus side, since Indonesia was the largest Nickel supplier in the world. The most affected party was China as the most significant consumer products. The Indonesian ban has forced China to seek other sources of Nickel ore or to increase purchases from existing manufacturers, one of which is Norilsk Nickel, a real industrial giant, producing the lion's share of Russian raw materials. According to the March projections of the supply of Nickel ore in the warehouses of China will be enough to force for six months, and the dynamics of demand promises to increase. The volumes supplied by Russia to China of raw materials equal to 70,000 tons annually. Last year the volume of deliveries amounted to 78000 and this is not the limit.
This year, the Nickel required industry for the production of steel, shows the highest growth in value among base metals, rising for the quarter since the beginning of year almost on 15%. And if the Indonesian ban will remain in effect, then, analysts estimate that Norilsk Nickel, the cost of Nickel in 2014−2015 will remain within 16−17 thousand USD/ton.
In addition to Nickel, the company is engaged in the production of palladium used to create automotive catalytic converters, the share of Norilsk Nickel in world markets is equal to 40%. That to the capacities existing today, the production is expected not meets the immediate needs to the fullest. Only one auto industry last year demonstrated the need for this metal in the amount of 7 million ounces, accounting for more than 70% of global demand. In the current year according to analysts Norilsk Nickel, the palladium deficit will be about a trillion ounces. The level of manufactured automotive products continues to grow — especially the Chinese automotive market and automatically increases the production of exhaust gas catalysts. In early 2014, «Nornikel» has signed the contract with German concern BASF in respect of the supply of palladium, received as payment guarantee for supply of 400 million USD.