JSC "Severstal" intends to increase the pace of development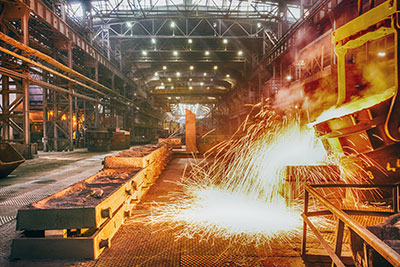 ZAO «Severstal-SMC-Vsevolozhsk», the product of the joint efforts of Japanese companies «Mitsui» and Open Joint stock company «Severstal», enhances production capacity, completing the Assembly lines of transverse cutting of, as reported by the press service of Severstal. The assembled line will make it possible to produce sheets of hot rolled and cold rolled pickled and galvanized rolled, the width of which is 100−750 mm, length — 150−2000 mm. At this point in the work the company launched two lines of longitudinal and transverse cutting, operating in test mode.
Representatives of «Severstal» say that, starting from the month of July of the current year, the company plans to increase the pace, in particular, to increase supply of steel products companies, specializing in the production of household appliances and packaging, has already signed agreements to 60 thousand tons. Also 19.5 thousand tons will be shipped in the framework of contracts closed in July-September of the current year. Such projects testify to the improvement of company equipment on long-term contracts with manufacturers of consumer products. From January to June this year, the volume of products supplied under contracts signed in the past year, amounted to 38 thousand tons.
The increase in the supply of steel products in the first place was influenced manufacturers of high quality equipment, which is used for making cold-rolled products. Extensive client base is also changing, evolving due to improvements in production technologies to meet the needs and requirements of each specific customer. The number of consumers of Severstal is increasing, customers are not only in Russia and the CIS, but also abroad. Metal, produced by Severstal, which is used in the manufacture of refrigerators, gas stoves, dishwashers, washing machines, industrial packing and racks. Long-term contracts gives the consumer the ability to ensure sustainable cooperation with the company «Severstal» without infringing on the proprietary rights and satisfying the individual needs depending on type of products. Among the services provided by the company «Severstal» — support and maintenance of products to the final destination.