Kola MMC is increasing production capacity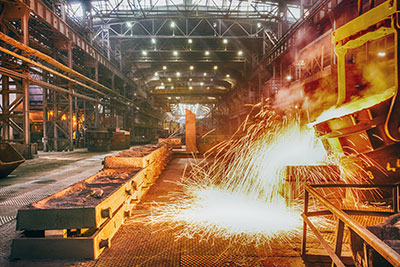 Has recently finished preparation of the energy capacity of the Kola mining and metallurgical company to the planned increase in production of electrolytic Nickel. Subsidiary of «Norilsk Nickel» since July, begins work 5th unit DC, and with its launch will increase production to 120 thousand tons. The increased power capacity for high-volume production of the cathode metal has become a necessity due to the significant energy this process. In accordance with the task in the Nickel electrolysis shop the transforming substation PP-70 was equipped with additional units of DC in the amount of five pieces. Technical characteristics of the new equipment is much better than the previous units installed in 1982 — it is not surprising that they developed their resources to the fullest.
The new technique is a thyristor rectifier units, with characteristics of 35 kA and 520, made in the application 24хпульсной rectifier circuit. This method provides a low voltage ripple at the rectification, while respecting the requirements of GOST parameters of power quality in the network. Microprocessor control system provides high precision output parameters and guarantee the most economical operation of the rectifiers. The cost of a rectifier is about 80 million RUB.
In addition to works on the Kola GMK «Norilsk Nickel» implements construction works at Bystrinsky GOK, the final stage which is scheduled for August 2017. By 2018, is expected to yield production on the planned design capacity, the annual volume of which is 10 million tons of ore. At the same time «Nornikel» continues to get rid of loss-making Nickel assets — beginning of the month were put up for sale of Australian mine «Black Swan», the cost of which in 2007 amounted to USD 408 million, although prior to 2008 the company focused on buying foreign assets, investing in the acquisition of over 6 billion USD. At that time the main purpose of «Norilsk Nickel» was a geographical change of business and the desire to occupy a leading position in the global Nickel market. To date, the company abandoned its previously planned steps, focusing on the implementation of profitable projects.