Norilsk Nickel: a new strategy for development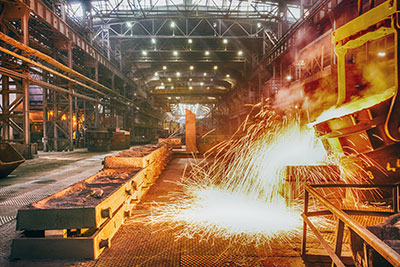 Mining and metallurgical company «Norilsk Nickel» has developed a new strategy for further development, and as reported to its investors. Now the course will be hold on the most important assets, among which was that of the Chita project, which the company expects to invest up to USD 1.1 billion until 2017 In General on Prime assets, the company considers projects that could generate revenue exceeding 1 billion USD per annum, secured primatechnika assets for a period of not less than 20 years, with the percentage profitability on EBITDA above 40%. Of course, such projects are not too much in the past year, the company carried its own polar division, now joined the Chita project, although earlier in its ability to generate revenue in the amount of 1 billion USD has generated some skepticism, and with an interest margin of doubts.
However, the analyses carried out — first of all we are talking about the Bystrinsky mining and processing plant — suggests that this project is worthy of investment in him 1.1 billion USD and 1 billion USD will do as a project charge. These investments will be included in the base annual capital expenditure of the plant, numbering 2 billion USD.
According to preliminary calculations, the Chita project will start in 2017 and will give the company the ability to greatly increase the output of copper. In the current year, the planned target volume is produced 340−345 thousand tons of the red metal, but in 2016 it will increase to 360−375 volume in thousand tons, when launching the Bystrinsky plant in 2018, the volume of melt achieved 420−445 thousand tons.
Copper inventories adequately determine the project's profitability, but first of all, this indicator is affected by market conditions. However, the copper does not have to worry, besides, the management of Norilsk Nickel believes that the Chita project will be permanent and the largest consumer in the face of China. Copper concentrate is the highest quality can bring the Chinese market an annual income of more than a billion USD, its revenue share will make iron ore concentrate. Currently, the demand for copper continues to rise, while the period of active activities of copper deposits is rather short. The London stock exchange stocks continue to decline, so that the analysts ' forecasts to 2016 or 2017 the cost of the red metal may rise to the level of 10 thousand USD/ton.