Evraz: every penny counts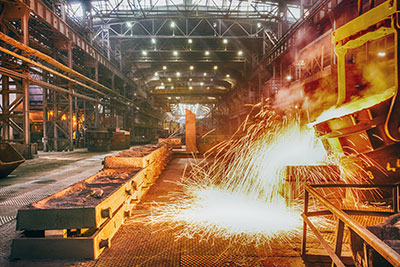 «Penny penny gained» — this is known to all economists, and the company Evraz, which is among the 15 most significant world producers of steel, clearly intends to abide by this policy. In particular, the company says the adjustments on investments and reducing costs and is betting on the markets of the USA and Russia. Analysts of «Eurasia» are confident that the growth will be, but closer to 2017, so the company for two years refuses significant acquisitions; the only exception was made for company «Raspadskaya», when Evraz in 2013 to USD 964 million increased her own share. The rest of Alexander Abramov, principal owner and part-time Chairman of the Board, committed self-restraint — invested projects, the cost of which does not exceed 100 million USD, the risk should be minimal, and the profit level exceed 40%. Plus low capital costs, but should remain focus on the needs of customers.
According to preliminary estimates in the current year, Evraz invests about USD 825 million, whereas in 2013 the volume of investments amounted to 902 million USD — however, the company does not intend to go into this issue beyond the 900 million USD. That before the development of the Yakut iron ore project «Timir», the assets of which amount to 630 million tons, to invest Evraz is going only if it is for a couple with a partner «ALROSA» will be able to obtain project financing.
Only for the 1st quarter of the current year, the company managed to save 94 million USD — here the great role played selling under-performing assets and cutting jobs. As experts predict, in General the measures will help the company to cut costs by 400 million USD, and the above stages will be added cost savings for mining companies. Savings are expected due to administrative and other costs and by 2015 will amount to 100 million USD. For more saving, Evraz plans to adopt a policy of getting rid of non-core assets by selling them. Currently under liquidation hit South African vanadium company «Highveld Steel and Vanadium Corporation» and plant «Vitkovice Steel» in Czech Republic. At issue is the sale of the plant, «Claymont» in America. «Vitkovice Steel» was sold for 89 million USD, by decision of the shareholders the proceeds will go for paying special dividends.