In 2014 Nickel production will be reduced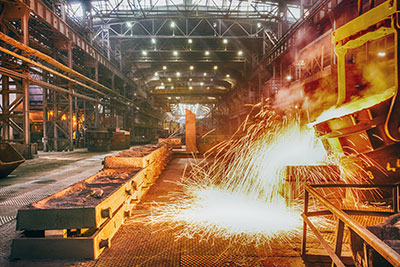 Analysts suggest that 2014 will be the year when for the first time in the last few years, the global market of Nickel will reduce performance. Accordingly will increase the cost of the metal under the assumptions of the company «Goldman Sachs» the cost of one ton in the period from July to September will exceed 22000 USD. According to the expectations of «Norilsk Nickel» and «Royal Nickel Corporation» in 2015, the Nickel market will create a deficit, however, high metal prices to some extent limit the demand. Analysts of the Austrian company «Steel & Metals Market Research» suggest that the abundance of Nickel in the world market can be observed both in this and next year. On the contrary, «ERAMET» believes that expect a deficit is possible since October this year, in 2015, the shortage will increase significantly, and only by 2016 the balance will be restored.
The main cause of the emerging deficit of Nickel, the Indonesian ban, which has stopped the export of raw materials from the country. Last year on the Indonesian raw materials accounted for at least 20% of the total metal production, China alone consumed 41,12 million tons of ore, which accounted for 58% of total imports. The search for a new source of supply and an increase in the production of other mining companies would not be able to fully compensate for the necessary supply volume. In addition, the consumption of metal in the US and Europe will increase more than originally predicted, which is influenced by the increased demand in the field of special and stainless steels.
In 2012 and 2013, China increased its capacity for the production of Nickel pig iron in 2014, the planned completion of a number of projects that will not be able to function without the income of low-grade ore. Given that the production in China of Nickel pig iron is almost entirely dependent on Indonesian supply, this year China urgently switched to Philippine ore and increased domestic development, however, annual production will inevitably be reduced by 40−50 thousand tons. A certain percentage of the consumer goes on unprocessed Nickel and ferronickel, replacing their cast iron and thereby affecting the volume of its production. Despite the fact that in anticipation of the adoption of Indonesian law of the PRC was able to provide a certain amount of ore, equivalent to 8 months consumption after a smelting Nickel cast iron inevitably will be reduced.