The demand for Nickel continues to grow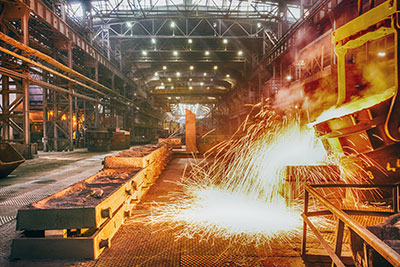 In connection with the Indonesian mining ban, the company increased production of Nickel, producers from China are considering new projects that could produce Nickel pig iron. Not so long ago were completed the construction works on construction of the new large metallurgical plant with a production capacity of 500 thousand tons per year. However, the plant relies on the supply of imported ore is the main source of which are countries of South-East Asia. Indonesia itself plans to launch this year, nine companies processing Nickel ore, since the introduction of the ban the country requires new capacity to process the raw materials.
In Japan, Indonesian shipments accounted for more than 50% of the total import of Nickel ore, so that even in the case of receipt of raw materials from other sources lack the required amount is significant, and therefore the production of Nickel and ferronickel is expected to decrease.
In connection with the decline in production and growth of quotations of Nickel can also be expected to increase in the cost of steel products. According to analysts, the annual volume of production in 2014 will amount to approximately 40 million tons, higher than the same period of last year by 7−8% — hence, the consumption of Nickel will increase accordingly. Raises fears of experts and the possibility of a ban on the import of products from Russia to Europe and the United States, and the cessation of exports as retaliation for economic sanctions by Russia.
Do not rule out some complications and unexpected technological failures — thus, the company Vale was forced to halt operations of a plant for the production of Nickel «Goro» in New Caledonia in connection with the leak of waste at the beginning of may, the resumption of information currently not available.
Some hope rests on new projects in 2014 it is expected to fill 118 thousand tonnes of Nickel, however, this amount is not enough to provide suggestions. By the end of the second decade of may the reserves of the metal on the London exchange reached a volume in 279138 tons, together with the Chinese reserves and the volumes of other countries gives the possibility of consumption for 24 weeks. In the event of a further increase in the cost of Nickel as a solution to the problem of possible partial replacement stainless steel brex into. Despite the resumption of the activities of unprofitable enterprises and their modernization, it is unlikely by 2015, they will be able to ensure sufficient volumes of Nickel in the near future one should expect significant deficit.