Ukraine: Ferroalloy production continues to grow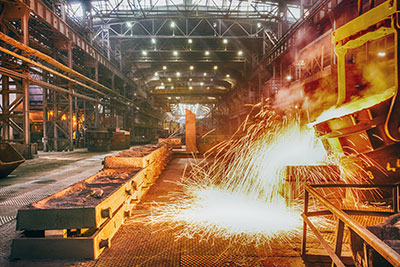 For the period January-may this year, the factories for smelting of ferroalloys increased production of 30.9% compared to the same period of last year, which amounted to 434,1 thousand tons. If you break down the total figure for separate products, the total output of ferromanganese increased by 21.1%, which was 44.2 million tons, the volume of silico-manganese increased by 24.1% (311,6 thousand tons), and the number of produced 45 percent ferrosilicon at 89,1%, which amounted to 78.3 thousand tons. And these figures were achieved even though the enterprises in this period is not made of metal manganese, though in the analogous period it was released 2.7 thousand tons. In addition, some of the production was simply idled Stakhanov and Zaporozhye plants for the production of ferro-alloys had not been operational since the beginning of December 2012 to early March 2013, the MMPP stood in December 2013, and OGOK idled in the first month of this year.
Compared to 2012 plants for the production of ferro-alloys in 2013 reduced the production volumes by 14.9%, which overall gave 872,2 thousand tons. When dividing the total production of ferroalloys by the private sector of the production of ferromanganese decreased by 46.9% to 83,6 thousand tons, silicon manganese — by 13.7% (633,6 thousand tons), 45% on ferrosilicon — 23.8% (147,8 thousand tons). Production of metallic manganese fell by 51%, to 7.2 thousand tons.
The amount produced in Dnipropetrovsk region manganese concentrate (Marganets and Ordzhonikidze ore mining and processing enterprises) for the period from January to may of the current year decreased by 4% compared to the same period last year, amounting to the 369, 9 thousand tons. The Marganets GOK produced products in December 2013 and February 2014, and the Ordzhonikidze GOK idled in January-February of last year and in January-February. However, five months of 2014, ore mining has increased the production of manganese concentrate by 26% compared to the same period of last year, which amounted to 273,5 thousand tons, while Ordzhonikidze GOK decreased performance at 42.7%, causing the volume of production amounted to 96.5 thousand tonnes. The production of manganese agglomerate for OGAC increased by 81,5%, which amounted to 121.6 thousand tons.