Severstal: the volume of deliveries to foreign partners grow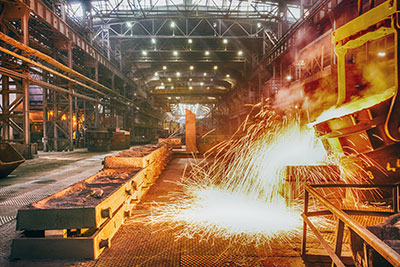 Despite the fact that JSC «Severstal» is currently one of the most significant vertically-integrated mining and steel corporations, it continues to increase capacity — in particular, increasing shipments of metal hire foreign motor manufacturers who have businesses in Russia and the CIS. For the first four months of this year the volume of such transfers has increased by 20% compared to the same period of last year, which amounted to 85 thousand tons. One of the main buyers of «Severstal» is the Kaluga plant «Volkswagen Group Rus», which happened most of the increase in supply — here Cherepovets metal is suitable for production of the model «VW Polo Sedan».
Another important consumer products, «Severstal» — the Alliance «Renault — Nissan» in Russia, with whom the company signed a contract on the supply of metal in the period March-August 2014. Thus planned volume of metal products of «Severstal» is 82% of the total demand of consumers in RF Also increased the volumes of supply for the company «General Motors», because the Cherepovets products are widely used in the production of «Matiz», «Chevrolet Cobalt», «Damas», «Nexia», «Gentra», «Spark» and «Lacetti». Foreign manufacturers of vehicles of JSC «Severstal» ships cold-rolled, galvanized and pickled hot-rolled steel.
Due to strong technical capabilities, the company produces popular among interested buyers, the assortment used in transport and processing enterprises of the rolling material. While the supply is constantly growing, despite the fact that sales of foreign cars produced in Russia, by contrast, is not too high. Increased volumes also contributed to the increase in production capacity of the joint venture «Severstal» and «Gonvarri» (Spain). In 2013, the company «Severstal-Gonvarri-Kaluga» set additional line that focuses on the manufacture of die cut blanks, built another production building. Through these measures, the production capacity increased by 72 thousand tons per annum, which totalled about 240 thousand tons per annum.
This balance of power will allow the company to expand the assortment, while meeting the increasing demand of foreign consumers. In particular, since April of this year «Severstal-Gonvarri-Kaluga» produces blanks for stamping «Skoda».