Azovstal decreased production volumes for the period January-may 2014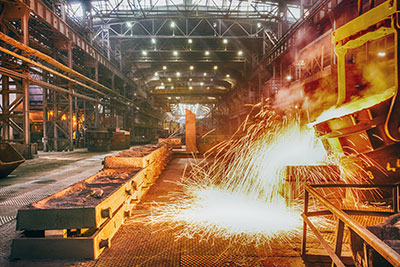 According to data published by «Interfax-Ukraine», Mariupol metallurgical plant «Azovstal» in the first five months of 2014 reduced the production capacity for the production of rental of 19% compared to the same period last year. In the end the amount of the total rental is 1,433 million tons, while the volume of smelted iron fell by 8.4%, accounting for 1,506 million tons, and the volume of steel produced decreased by 10.7%, to 1,698 million tons. The decrease in production capacity was strongly influenced by closure of the sinter plant, causing the plant during the specified period was not made agglomerate. Overall in may, the plant produced 342 thousand tons of rolled, 341 thousand tons of iron and 399 thousand tons of steel. According to preliminary calculations, the June figures will also decline: the volume of produced steel will be 329 thousand tons, cast iron — 286 thousand tons. To ensure that the targeted volumes the company will need to purchase in the amount of 33 thousand tons of metal scrap. Indicators of Azovstal's on General release in 2013 was higher than the previous year by 0.4% (4,186 million tons), while steel production fell 2.7%, to 4,468 million tons and the volume of pig iron amounted to 3,849 million tons, while a decrease of 4.4%.
And in Kazakhstan in the current year it is planned to open seven metallurgical projects, as reported by the Agency «Novosti-Kazakhstan» referring to the data received from the Prime Minister Karim Masimov. According to the Prime Minister, launched a state program aimed at acceleration of industrial-innovative development of GMOs has enabled the formation of the 50 industries, which are currently quite well developed. In 2014 the programme will start seven new projects. Karim Massimov also reminded that, starting in 2015 and 2019, in the context of the state industrial-innovative policy will be implemented the plan for the development of mining and metallurgical industry until 2018, Kazakhstan MMC represents one of the pillars of the economy, since it accounts for 18% of the industry. While Mining and metallurgical complex provides not less than 300 thousand jobs. In 2018, scheduled 25 meetings of the world Mining Congress, venue — Astana. According to K. Massimov, Kazakhstan will take all necessary measures in order to ensure the event level.