Norilsk Nickel: results for the first quarter decreased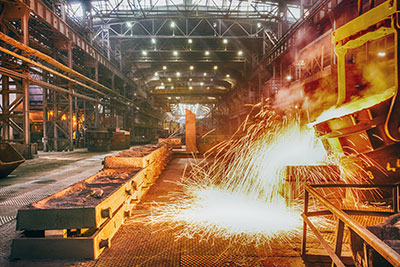 In the first quarter of this year the Norilsk Nickel smelting of copper and Nickel decreased compared to the same period. In particular, the production of Nickel declined by 5.2% to 67.8 thousand tons. The deterioration was influenced by a decrease in the number of extracted raw materials in the Kola Peninsula, lower production rates the company «Tati Nickel» and temporary stop «Lake Johnston» in Australia. Forecasts for copper for the 1st quarter of 2014 made by analysts, the company confirmed full — production figures decreased by 0.7% compared to the same period last year, accounting for 90,4 thousand tons.
Figures for the production of palladium increased in the 1 quarter of this year by 3.8% compared to the same period last year, reaching 610000 ounces, production figures for platinum increased by 6.9% compared to the same period last year, amounting to 150,000 ounces.
In General, according to the CEO of the company Vladimir Potanin plans «Norilsk Nickel» this year the increase in export of Nickel in China to 100 thousand tons, while last year's figures amounted to 70 thousand. It is planned to increase volumes for the company, it is not surprising, as «Norilsk Nickel» is the world's largest producer of palladium and Nickel, as the company is a market leader in the production of platinum, rhodium, cobalt, and copper. In addition, Norilsk Nickel produces silver, gold, osmium, selenium, iridium, tellurium, ruthenium.
In 2018 Norilsk Nickel expects to start operation of the Bystrinsky mining and processing plant, and for this purpose the company has planned to enter into construction investments of approximately $ 10 billion RUB. As noted by Vladimir Potanin, Bystrinsky GOK is a fairly large company that is capable of processing about 10 million tons of ore, smelted with about 250 thousand tons of copper concentrate. Despite the fact that the launch of the plant scheduled for 2018, to master investment already in the current period, respectively, is already occurring and the need for skilled workers. In total to complete the work of the GOK is necessary to involve nearly 2,500 jobs. In the assets of the Bystrinsky Deposit of 292 million tons of ore, 236 tonnes of gold, 1.06 thousand tons of silver, 2 million tons of copper, 67.7 million t of iron.