Kazakhmys: the implementation of a new project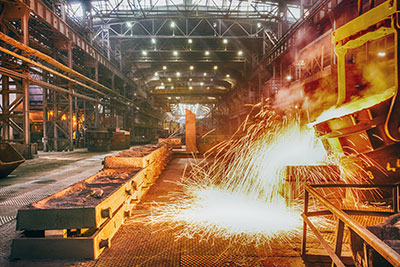 «Kazakhmys» was presented a new project, which will be held in Zhezkazgan. The main objective of the project — hydrometallurgical processing of rough copper concentrate; the project cost is 1.3 billion tenge. This post was provided by Baurzhan by Abdisalam, Governor of Karaganda region at the meeting held by the coordination Council for the implementation of the state Program of forced industrial-innovative economic development. According to B. Abdishev, the project is an important component of the overall development plan of Zhezkazgan region, is able to significantly increase the service life of production.
Murat Kurmanov, representing the Department of capital construction of «Kazakhmys» Corporation, assured that the project documentation of the pilot project will be ready later this year, construction work will start in 2015, the Main objective of the project is the determination of initial process parameters on which to base the reconstruction of the Zhezkazgan copper smelting plant using technologies based on hydrometallurgical processing of rough copper concentrate. The embodiment of this project will enable the replenishment of stocks of raw materials Zhezkazgan Deposit.
The developed technology, being innovative, ensure the processing not only of copper rough concentrate, but poor ore, with operating costs relatively small, the energy consumption is also low, the project supports environmental cleanliness. To involve in the project plan specialists Zhezkazgan production at the copper refinery. Before participation in the project for them scheduled specialized training and retraining in hydrometallurgical technologies. Project completion scheduled for autumn 2017, commencement of operation of the reconstructed enterprise — 01−02 months 2018. The Zhezkazgan mine — one of the projects of «Kazakhmys» Corporation, aimed at modernizing its affiliated industries.
Work on Zhezkazgan enterprise was suspended last fall in connection with the adopted management decision based on the results of the research of prospects of development of the technology of copper smelting capacity. The technology of electric smelting, used earlier, does not allow processing of the concentrate Zhezkazgan Deposit, as well as concentrate Bozshakol and other projects aimed at expansion of production.