The ban on exports of Nickel in Indonesia has stirred the whole world market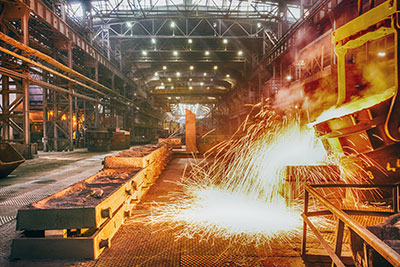 In spite of the total trend of falling prices for many types of non-ferrous metals at the end of previous and beginning of this year, the position of the Nickel is getting stronger every day. Perhaps this feature is related to the fact that the proportion of Nickel is included with a large number of Pravec and alloys for special purposes. Because this market segment in recent times has been strengthened and increased considerably. Only for a small time period from the beginning of this year, the price of Nickel has risen to thirteen percent. However, if we consider Nickel deliveries more closely, we can note that the rapid growth of prices in this field have provoked a ban by the Indonesian authorities on the export of its Nickel supply to the world markets. Such a solution is one of the major exporters of important industrial material, provoked an increase of the supply shortage, and hence the growth rates for much needed raw materials. Immediately after the introduction of Indonesia is similar to the taboo of sanctions, many analysts space of non-ferrous metals predicted speedy relief prohibiting Indonesian national policy and the suspension of the increase in Nickel cost. In their assumptions, the price per ton of this material to the beginning of the year had to stay at around fourteen thousand dollars. However, already today the price for the material reached a record high of sixteen thousand dollars per ton.
The reason for the ban on the export of Nickel, and many other materials like lead, manganese, copper or iron was the decision of the Indonesian government to actively stimulate the development of its own domestic industrial sector, regulating the work of mining enterprises. Such trends have led to reduced supplies of Nickel in the world at least twelve percent, which contributed to a radical change in Nickel situations and turning like the production of loss-making compartment in a profitable industry. Currently, the warehouses of many large companies that depend on Nickel supply, yet contain enough stocks, the deficit is felt not so sharply. However, as the use of such raw materials and the lack of supply in sufficient quantity with each passing day the situation will escalate. By the way, some analysts see alternative Nickel supplier in the Philippines.