Variations on a theme of copper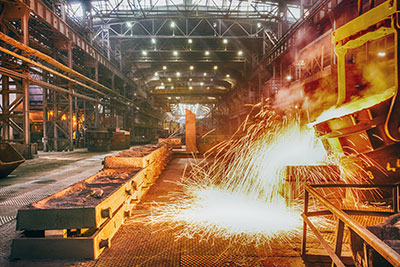 Despite some stabilization and growth of prices for products in many compartments metal exchange, the prospects of copper cause confusion even among professional analysts. Many recognized experts in the field of trading steel products have the opposite point of view. So the analytical service of the company Rivkin Securities recognize that copper the decrease is due to a gradual decrease is still active development of the Chinese economy. However, the situation in their view is not entirely hopeless, so manufacturers should not too quickly to reduce their assets in the field of copper mining. And if you have previously observed a strong dependence of the calm of the U.S. stock market on the state of the copper price in recent times this dependence is completely destroyed. Almost the same sentiment is shared by the analytical Department of the company BNP Paribas. According to them, despite the decline in the value of a tonne of copper nearly nine percent since the beginning of this year, below six thousand dollars, this figure will not fall. This balance will be supported in the near future, but in next 2015. However, the interest in the Chinese copper consumers could force producers to throw out on the market for more stocks of the product that are perhaps a little destabilisateur the situation.
Special opinion is shared by experts of the trade group Metal Bulletin, their conclusions are radically different from previous versions. According to this research, the gradual decline in demand for copper products and active reduction in the price of such material will destroy not only copper, but also have a negative impact on the supply of concentrates. And in a rather short time period, such fluctuations will affect the entire chain of production and supply. Reinforce their conclusions, the experts Metal Bulletin, the fact that many Chinese copper miners plan to suspend the development of relevant fields, due to the fact that such a process will cease to be profitable. In turn, the smelting shop will receive significant losses related to unhedged inventory of the original concentrate. The revenue from the sale of copper cathode type will quickly drop and hit the pockets of its producers, causing panic in the respective market of non-ferrous metals.