The normalization of the situation in the tin market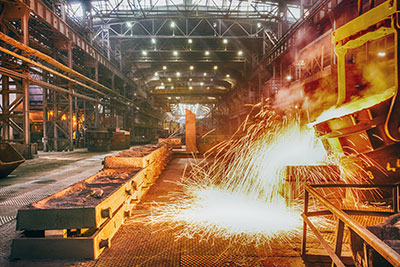 An important industrial role of tin is not in doubt, thanks to its unique qualities of this material has wide application in many areas of production. Especially often tin raw material is used as an optional component in the production of steels and alloys for special purposes, to enhance the original technological properties of the product, as well as in the electrical industry. Lately the situation in the tin market is not very stable and has fluctuated in a fairly wide cost range. This trend has resulted in a reduction of facilities known tin mining concerns and provoked a gradual increase in the deficit of an important strategic material. An additional factor in the development of problems associated with tin shortage is the high complexity and high cost process for the production of this product. Therefore, the reduction in product prices, which was observed lately on the tin market, led to the refusal of the producers from the sale of material and concentration of stocks of tin.
Recently, however, the situation promises to change radically. The economic research Department at Capital Economics, now the market tin is an enviable stability, defining some stabilization process. By the beginning of the current year, the cost of the important metal has increased by more than two and a half percent. Moreover, in this situation for a long period of uncertainty and the natural contraction of tin stocks in warehouses will be the moment that will maintain stability and positive dynamics in the development of the production of such raw materials. The active growth of the electrical industry that consumes over fifty percent of all stockpiles of such material, stimulates further growth of prices for tin products. In connection with such situation economically developed States will finally get to positive growth in the tin sector. By the way in Indonesia, which for many years was considered the leader of the tin supply in many European countries, by contrast, there has been a crisis in this area. The reason for this fact was the depletion of many of the usual fields of the material and the active struggle of the Indonesian authorities with illegal tin miners.