Modern technologies of hazardous waste will make steel production safer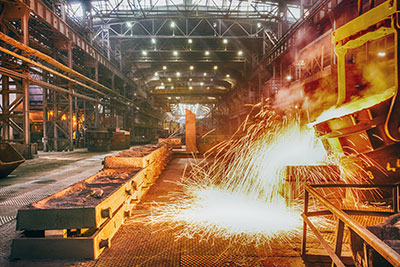 As is known, the manufacture of steel semi-products is very dangerous and harmful technological processing. It is not only in the presence of slimes and dust level and gas contamination of the working area. Byproducts associated with the manufacture of suitable commercial unit in the industry contain very harmful compounds of lead and zinc. Therefore, safe disposal of waste of this production is for the modern world a very actual problem. A viable and interesting solution of a difficult salvage task was proposed by the company Paul Wurth, which recently presented to stakeholders their new technology Primus.
The principle of recycling primary steel production in the new complex is the complete reconstruction of the original decay products. And equipment of the enterprises of metallurgical division of such a line will be associated with a considerable economic effect. After all, the latest equipment will allow not only to capture harmful waste that contain little metal impurities, but to produce a new marketable products, suitable for subsequent use. By the way, science and invention famous companies from Luxembourg Paul Wurth has long been widely known around the world. Today on account of the Corporation more than four hundred and fifty patented inventions, which are directed on introduction of innovative technologies in many areas of metallurgy. Revolutionary proposals for the recycling of steel waste and emissions were only a continuation of a General orientation of the activities of the company.
Using Primus malicious impurities can be freely transformed into zinc oxide, which contains sixty per cent of pure metal and cast iron granulated type. In subsequent will not be easy to obtain from the pellets cast iron. In fact, the apparatus is a camera system, which are interconnected by a floor and ceiling holes. Waste passing through the respective sleeves through all the cameras, consistently upsetting in furnace bottom, transforming from volatile species in the solid state. After equipping similar safety equipment steel production will increase substantially.