Metal China market reduces consumption of gallium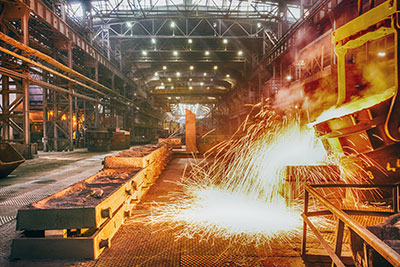 The decline in the active development of the Chinese economy and the expanding capacity of the industrial complex in almost all spheres of the national economy became highly visible in the results of the work metal stock market. Now quite low activity is characterized by the gallium market segment. This material, which is widely used in the manufacture of advanced lighting systems and lighting both industrial and domestic purposes have remained irrelevant in light of the events of the day. The experts of analytical departments of leading industrial companies in China are quite pessimistic, however do not lose hope to resolve the situation. A surge of activity on gallium market may be related to the interest of many European States in the implementation of projects for the production and use of new lighting units, type LED. Design of such lamps is based on the chemical properties of gallium, and thus, increasing the production of this equipment will lead to increased demand for raw materials important design element. As you know consumer spending is bound to affect the price of the material, which can stabilize the gallium market.
Today, the price of gallium has reached its minimum value, over the past few years and practically has not changed since the onset of the new year 2014. In General, chemical properties of gallium raw material is unusual and unique. Its products have relatively high resistance under normal temperature conditions as in the closed premises and on open spaces. When the temperature rises above 260 degrees, then subject to the exposure to dry oxygen the material can oxidize. However, the oxidation reaction proceeds rather slowly and is characterized by the formation on the product surface protective film coating (similar to aluminum). It is important to note that the use of this unusual material is not limited only by the scope of lighting when heated above 300 degrees, such materials perfectly interacts with many metals, so often used in the creation of various special and alloy constructional purposes. A lull gallium on the market today determines the low performance of non-unique product, but rather the decline in demand due to political and economic instability in the world.