The growth of copper production in Peru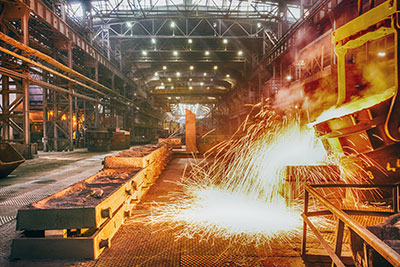 Copper production in recent years actively developing and expanding. The reason for this was the emerging shortage of essential industrial raw materials. Despite the opening of several rich deposits of such material, their power was not so great as to cover the entire need for the copper market. Many recognized leaders in the production of non-ferrous metals are actively expanding their production capacity. Was no exception and Peru, the country at the end of last year increased its copper output by six percent. The growth trend affected not only the copper industry. Persistent and strong growth was observed in the extraction of zinc (about five percent) and silver (five and a half percent), but gold mining on the contrary is gradually reduced.
A major role in improving the production capacity of Peruvian copper complex is given a rich Deposit called Antapaccay, which is located on the national territory of the manufacturer. In General, Peru is considered a country with a rich agricultural and industrial resource. Most of the industry is a processing complex, the second place is given to mining and processing complex, and the third stage belongs to agriculture and construction. Thanks to its rich natural reserves of important industrial raw materials, active mining of industrial minerals in the local areas is quite active. Copper mining in this context occupies a leading position. Peruvian copper very popular in the context of the entire international community, due to the rather high quality of production and significant volumes of supply. By the way, in metamorphic rocks of the mountain slopes of the state localized significant in terms of the reserves of tin. This wealth allows Peruvian producers to confidently assert themselves in the tin sector, too. However, all is not so rosy. On the background of the richest resource base in Peruvian territory characterized by very high seismicity. This factor can lead to instability and fluctuations in the level of production of some important industrial materials, and hence to the change in the cost of the necessary raw materials. Adopted the twelve-point scale earthquakes seismic activity in the Peruvian territory, in some cases, can reach a range of nine to ten points.