Ferrosilicium American production rises in price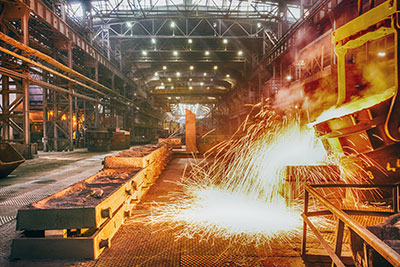 The importance of ferrosilicon in steel production is not in doubt. This important technological raw materials actively used in the processes of deoxidation of all steel products relaxed type, regardless of brand and other individual characteristics. Besides ferrosilicon alloy is used in the field. A small addition of this material to the finished steel alloy allows to increase the working and technological properties of steel semi-finished products. Especially sought-after raw material in the production of structural steels and transformer type. Moreover, the entire volume of the ferrosilicon can be divided into several varieties, depending on supplies of raw materials to a particular type, its scope may be somewhat modified. So a group with a low content of silicon deoxidizer is commonly used in processes that take place in the furnace. At the same time, the increase in the silicon content allows the use of ferrosilicon, as in the furnace equipment or in bucket. In addition, it is this type of alloy required for melting steel electric way and in the production of various ferro-alloys of low carbon type.
With such a high popularity of the material can be understood the constant growth of capacities in its production. However, the trend of increasing volumes unable to compensate for the increased demand. In connection with such ratio of the material is increasing in price. Recently especially actively this process has been on the American market of ferroalloys. American ferrosilicon production have risen significantly in value and intends to strengthen its position in the next few weeks. In the steel market in respect of ferrosilicium have a relatively lasting stability, which, however, may be slightly shaky due to the competitive import of important industrial raw materials.
An important factor in determining the price of such material is the percentage of silicon in its composition. It is at this factor built the normative documentation regulating the production of ferrosilicon. Now on the market are alloys in which the silicon proportion is from 18 to 92 percent. By the way it is the silicon content determines the properties of the finished product, and hence the possibility of its application in a particular industrial sector.