The project "Environmental Soderbergh" - the brainchild of an aluminium plant in Krasnoyarsk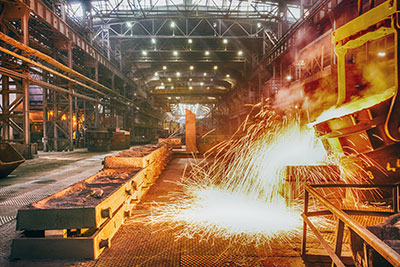 Aluminum plant in Krasnoyarsk this year continues the project, begun in 2013 and aimed at improving the environmental situation. Developed a set of environmental measures includes the operation of the project «Environmental Soderbergh». The main stages of the programme is the improvement of system designed to remove from the cell contaminants, which had to amend the original model of the cathode casing, and make the appropriate changes in technological regulations and standards of working.
Also, excellent results last year showed the project for utilization of waste enterprises. Thanks to the efforts of today more than 60% of the waste goes to processing by the plant, and other municipal enterprises. Among waste — mercury lamps, carbon foam, waste oil, containers made of polyethylene, scrap…
Such steps are aimed at safeguarding nature and environment, gave the plant the opportunity last year to greatly reduce emissions — the figure was more than 3,000 tons. Alex Nemerov, is the head of the environmental Department of the Smelter, says that the company in 2013 successfully passed several inspections by the environmental Prosecutor's office, Rosprirodnadzor and Rostekhnadzor.
In 2014, Krasnoyarsk aluminum plant plans to continue activities to further reduce the negative impact on the environment. The project «Environmental Soderbergh» is the leading, as is well proved effectinvest. Also scheduled to transfer to the new modernized technology electrolyzers 2 buildings.
Will also put in place two very important project in the anode production of the Krasnoyarsk aluminum plant. The project foresees the possibility of increasing the effective operation of the equipment for the gas cleaning prokhladnyj complexes during the manufacture of anodic paste. The second will give the opportunity to a sufficient extent to neutralize the emission of pollutants from peoplevalue and warehouse pitch. At the moment, to the final stage of close work with the project design also considers the candidacy of the contractor including foreign companies that have been able to secure good recommendations. The total cost of the project amounts to 670 million.