Aluminium in everyday life – popular radiators with high thermal conductivity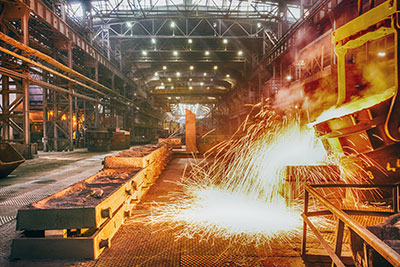 Due to the presence of a whole set of unique qualities of aluminum in recent years is very widely used in many industries. The scope of use of the material constantly expanding and changing. By the way, for your daily life unusual raw materials is equally important as it is for production. In recent years a very significant popularity among various segments of the population use radiators made of aluminum. The ability of a light silvery material to provide high heat transfer, allows the manufacture of such a heating device sufficiently small dimensions. Perhaps this fact accounts for the high popularity of modern technology, even the small size of the dwelling would enable a very convenient to install, compact device.
The technical characteristics of such equipment easily modified by varying the number of sections in the structure of the device and, accordingly, the length of the finished product. A separate section consists of standard elements such as upper and lower reservoirs. Such collectors are interconnected with a special vertically mounted channel. The use of additional structural elements to increase the working surface of the device allows to further increase the heat transfer of the radiator.
An important characteristic of the aluminium in this context is not only significant heat transfer material, but low thermal inertia. This quality provides the ability of materials to react quickly to changes in temperature and to regulate the amount of heating of a premise depending on the needs of the moment. In addition to the radiator system is very important to be able to withstand high pressure on the elements. Here aluminum also has no equal analogues, namely the heating equipment of this type, made of lightweight silver metal is the most durable and able to withstand heavy workloads. On the modern market today there are various modifications of such devices. Aluminum radiator depending on the particular construction can easily withstand the pressure as six and twenty atmospheres. Modern design radiator made from aluminium and its attractive appearance will provide aesthetics similar to the heater in any home or office interior.