"KSP Steel": work in progress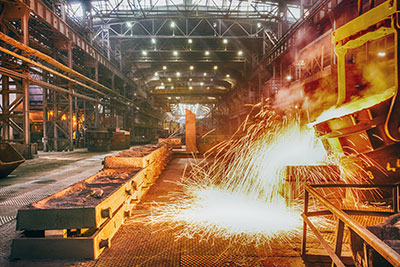 Pavlodar branch of «KSP Steel» continues work on two projects aimed at developing unique technologies created by Kazakhstani scientists. In particular, new technologies proceedings of ferrosilicoaluminum, as well as the development of ball-rolling production. What is the innovation of Kazakhstan's production technologies Ferroalloy? This question was asked Edward Kramer, General Director of LLP «KSP Steel.
According to him, the main novelty is the use in the production of alloy of high-ash coals, and the idea is not new and was first proposed in 1936, but it is «LLP"KSP Steel» was able to implement it on an industrial scale. In the spring of 2013 preparations began for the first furnace for smelting, the first metal was obtained at the end of may last year. At the moment, the issue of alloy is stable, the technology is mastered, and now the priority is the increase of the products obtained. The first furnace with a capacity of 9 MW already provides the cost of produced metal below the market value, at the beginning of 2014 they launched a second furnace (capacity of 24 MW) the third oven is prepared to surrender. It is planned the expansion of production, in which advanced will install three more kiln capacity of 33 MW and gas cleaning, which will provide 70 thousand tons of smelting per year.
Also projects can significantly save on raw materials, as the cost of high-ash coal a lot cheaper than the components used today for the manufacture of ferrosilicoaluminum. That to sales of the resulting product, it is quite popular among foreign companies: Kazakh alloy enables the replacement of two expensive components needed in the smelting high-quality steel — aluminum metal and ferrosilicon.
In the future, «LLP"KSP Steel» examines the development of the project of 200 thousand tons of products for which you plan to install 20 furnaces.
Project on ball-rolling production is in full swing — work on ball-rolling mill is completed, the balls are manufactured with a diameter from 40 mm to 100 mm, the Need for this product is large enough, since grinding balls used by mining companies, cement production, and power plants. However, there are certain difficulties associated with the shortage of raw materials, but the project for the production of cast iron, which is under development, should solve this problem.