JSC "Russian magnesium": otkryto konkursnoe Proizvodstvo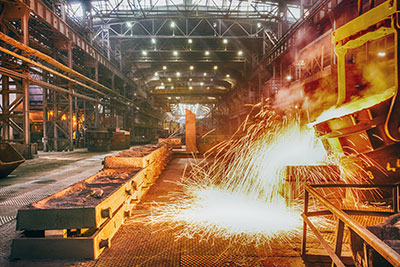 Based on the court case, initiated by the Arbitration court in the Sverdlovsk region, open Joint stock company «Russian Magnesium» declared bankrupt. In respect of the «Russian Magnesium» was opened bankruptcy proceedings for a period up to 09 July 2014
The bankruptcy Trustee approved the decision of the court Igor Dmitriev, who is a member of Noncommercial Partnership «interregional self-regulating organization of professional arbitration managers» in Moscow. The duties of the Manager include the provision of a report with the results of the bankruptcy proceedings to the arbitration court which session will be held June 25.
On previously provided data of the «Russian magnesium» told the court about his failure on 5 September last year. This sorry state of Affairs was formed due to the very significant debt burden and conflicts between shareholders. Alexei Ginzburg, who is the CEO and co-owner of Joint-stock Companies, announced the amount of credit debt, which is 2.3 billion rubles.
In early 2013 the court of arbitration was provided for the monitoring procedure in the company «Russian magnesium». However, the leadership of the Sverdlovsk region, the owner of a 25 percent stake in the company, expressed his dissatisfaction and disagreement with the decision on initiation of bankruptcy procedure. Despite this, in summer 2013 the arbitral Tribunal in respect of the company was introduced external control procedure, which was 18 months, and in October «Russian magnesium» petitioned for recognition of its bankruptcy.
According to the results collected by the court materials, as well as based on the registry requirements, it is possible to draw a conclusion about the absence of creditors of the first and second stage. Requirements of creditors the 3rd queue are of 2.26 billion rubles as of the end of June 2013. Balance the price of the assets of the company for the same period amounted to 3,29 billion rubles.
Plans Open Joint stock company «Russian magnesium» was the development in the Asbestos mining magnesium (Sverdlovsk oblast). The final decision on the construction of enterprises with an estimated annual capacity of 70 thousand tons of magnesium and alloys and 90 thousand tons of precipitated silica, adopted in 2007, Patented technology for the extraction of magnesium is estimated at 900 million rubles.