"RUSAL": will the closed plants?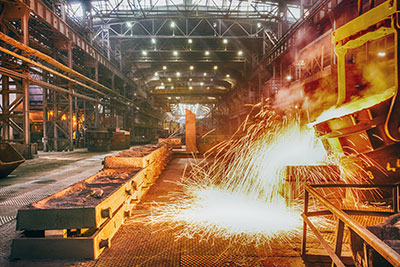 As reported by Deputy General Director of «RUSAL» on energy issues, Maxim Balashov, his company, is the world's largest aluminium producer, is planning the closure of Novokuznetsk and Sayanogorsk aluminium smelters in the case if unsuccessful outcome of the negotiations on reducing the cost of electricity supplied to the Siberian hydroelectric power stations.
The information posted on the website of the company, evaluates the output, Novokuznetsk and Sayanogorsk plants in 322000 and 542000 tons per year. The number of employees in these enterprises is 2000 and 2736 people. Not so long ago Vladislav Soloviev, which is the Deputy General Director of «RUSAL», said that his company continues work on the identification and subsequent reduction of inefficient capacity. According to him, in 2015 the company plans to reduce production at 650,000 tons in comparison with 2012. Based on these data it is possible to say that in 2015, production of aluminium will be approximately 3,55 million tons, which is the lowest level since 2008. The planned measures will be reviewed and discussed with management of the company at the next meeting.
It should be noted that the production has already been reduced by the company in 2013 to 325,000 tons. This purpose was discontinued metal smelting in the Urals, Nadvoitsky, Volgograd and Volkhov, Theological works, the Nigerian enterprise «Alscon», as well as the first site of the plant in Novokuznetsk. Also because of the forced reduction in amperage was reduced aluminium production at Irkutsk, Khakassia, Sayanogorsk plants, as well as on the second floor of the plant in Novokuznetsk. As a result, by the end of September last year, the cost of aluminum amounted to 1872 dollars per ton.
And the company «Rio Tinto Alcan», which is a division of the Rio Tinto company, at the beginning of 2014 held the official launch of the aluminum plant «Arvid», held upgrades. At the moment its cost is estimated at 1.1 billion USD. The company «Arvid» is the center of introduction and development of new technologies electrolysis of aluminium brand АР60. The power of the «Arvid» is 60 thousand tons per year of primary aluminum.
After the modernization the first smelting of aluminium was obtained in September last year, and in December 2013, the company has reached full capacity.