"Norilsk Nickel" does not lose its profitability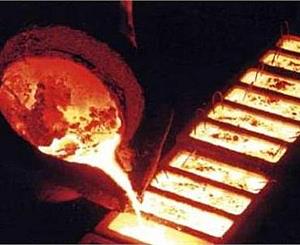 Anton Berlin, head of marketing Department CJSC «NORMETIMPEX», subsidiary of Russian mining and metallurgical company «Norilsk Nickel», is confident that the company will remain profitable regardless of the world price for Nickel. Since Norilsk Nickel produces work not only with Nickel but also palladium, platinum, cobalt and other raw materials, the company has a real opportunity to sell all stocks of Nickel and the store still making a profit.
This is despite the fact that Nickel prices at the end of 2013 went down sharply, and in December instead of 18 thousand USD per ton compared to only 13.5 thousand USD. In addition, the Nickel occupies the main part in production of «Norilsk Nickel» products, but the company plans to increase assets percentage of metals within the platinum group, to stay afloat.
Of course, it will take time, however, A. Berlin I am sure that after five years the new strategy will bear fruit, and the production of platinoidov surpass the production of copper and Nickel. The company is also interested in the development of deposits of platinum group metals, but so far the interest is only theoretical. The new strategy developed by Norilsk Nickel, one of the highlights — focus on key assets without spraying on a minor.
The company's main asset is considered in the if it is large enough and is able to provide «Norilsk Nickel» the profit of one or more billion USD while its profitability is higher than 40% on EBITDA, and the viability of at least 20 years.
China does not intend to take the position, increasing the import of Nickel. According to statistics, in December 2013 in comparison with 2012 it grew by 14.6% and amounted to 7.82 million tonnes at the end of November. Supplies of raw materials in the country.
At the beginning of January 2014, according to reports Metal Bulletin has not been any noticeable change that would affect premiums to the spot Nickel, thus, the Indonesian ban did not affect the bidding, as had no effect and the Chinese New year, celebrated according to the lunar calendar.
Prize for Nickel, manufacture and supply in China «Norilsk Nickel» are located in a price range from 110 to 170 USD to the price of a ton; the price ranged from 120 to 150 USD. As noted by one of the traders, the vast majority awaiting a formal ban on the export of Indonesian raw materials.