Norilsk Nickel: license renewed for a year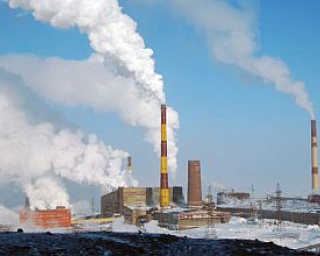 One year before the end of December 2014 was extended the license for geological work on the company area in the Krasnoyarsk region, provided the Federal Agency for subsoil use «Norilsk Nickel».
This license is for the study of platinum-copper-Nickel ores of MMC received in 2006 the Reserves of valuable metals are of 12.47 million ounces of platinum, 35,46 million ounces of palladium, 1.12 million tons of copper, 1.3 million ounces of gold, 728 thousand tons of Nickel, 34 thousand tons of cobalt.
The cost of development of this field is 2 billion USD. Vladimir Potanin, which is the General Director of «Norilsk Nickel» back in the fall reported that the MMC to participate in the project were invited BHP Billiton and Rio Tinto, also in part claimed by the company «Russian platinum».
Company «Norilsk Nickel» by far the largest producer of palladium and Nickel, one of the leading producers of copper, cobalt, platinum and rhodium and is a producer of gold, iridium, selenium, silver, osmium, tellurium, and ruthenium.
That until the basic policy sales, the company follows the rule to deliver the entire volume of the metal produced directly to consumers, while Nickel is not to be stored in the warehouses of the company, given its low market value. According to Potanin, this policy is necessary in order to avoid any speculative activities of the traders regarding the products of «Norilsk Nickel». According to the CEO, approximately 85% of the metal takes under long-term contracts, and a small part goes to the spot contracts. But even in the most minor contracts, Norilsk Nickel is trying to determine the final destination of the metal to be able to track market situation marketing strategy.
Given the results of 2013 «Norilsk Nickel» plans to reduce production of Nickel in average by 23.8%, platinum by 8.3%, copper-1.6%, palladium by 5.7 percent.
In General, the total Nickel production in 2013 exceeded demand almost 150 thousand tons, as evidenced by the data obtained by the International study group for Nickel, INSG, with a membership of countries that are engaged in the production and trade and consumption of Nickel. In comparison with 2012, when the surplus amounted to 65 thousand tons, a surplus of Nickel has increased almost 2.3 times.