Indonesia: the ban came into force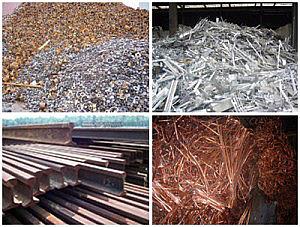 In early January 2014, Susilo Bambang Yudhoyono, President of Indonesia, has signed a law banning the export of copper and Nickel ore, also under the ban hit and bauxite. The information was provided by information Agency «Bloomberg», citing Hatta Rajasa, which is the Minister of economy of Indonesia. The initial variant of the law assumes the introduction of a total ban on the export of ore, however, eventually an exception was made for the two companies that operate in Indonesia «Newmont Mining Corp» and «Freeport-McMoRan Copper & Gold Inc». These companies will be able to export ore, besides, the new law is worded in such a way that partially processed or enriched in Indonesia raw materials can also be allowed to sell abroad.
Referring to the data obtained from Jero Valca, Minister of energy and mines of the country, the periodical «The Jakarta Post"has promised to soon provide more detailed information about the restrictions imposed, in particular details about fees and the minimum required level of processing ore for permission to export it abroad. Previously it was assumed the possibility of introducing 3хлетнего transition period, as well as the ability to export raw ore for companies that will undertake to build a private manufacturing enterprises.
Analyst «Investkafe» Andrew Shenk, recalls that the raw materials mainly from Indonesia comes to China, and also mentions that Indonesia itself is not able to process all extracted raw materials, and a ban would ultimately lead not only to a reduction in the production of non-ferrous metals in China, but also affect the growth of prices, because supply and demand are balanced. Currently, experts estimate the country provides the raw material for about 20% of world production of Nickel, 10% aluminum and 3% copper.
I must say that the Russian company «RUSAL» and «Nornikel» is quite satisfied with this Indonesian law, what did not fail to inform Boris Krasnozhenov, which is the analyst of «Renaissance capital». According to him, the price of Nickel in 2014 in connection with the changes made by Indonesia to grow up to 16400 USD per ton, and this will inevitably affect the growth of capitalization of Norilsk Nickel. A little worse things are at «Rusala», given the new product rules introduced by the London metal exchange. April 2014 faces going to the market to 15 million tons of aluminum that will inevitably affect its price.