A large part of the stainless steel - imported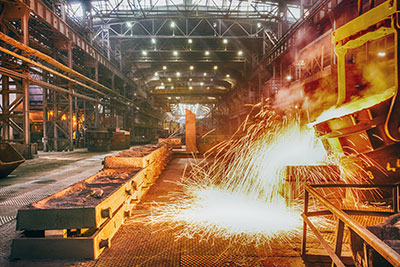 In Ukraine stainless steel is produced in small volumes, but a large share of imported steel in the domestic market. This is due to the fact that the equipment is obsolete. Also the domestic products of low quality and cannot compete with foreign goods. It is reported by the company Pro-Consulting, which conducted the study of the stainless steel market in the country. Every year is consumed up to one kilogram of the studied product per person. At the same time in more developed countries on per capita 12 kg of steel.
According to the International Stainless Steel Forum, now melted by 4.6% more stainless steel than in the same period last year. The production of this metal increased in China and in some European countries. In other countries, steel production has declined. In Ukraine the volume of production of sheet steel has been greatly increased three years ago, but last year, the figures declined substantially and continue to decline. The demand for domestic products is small due to the high competitive pressure of imported products.
The structure of steel production such that almost all stainless steel, which is produced in the country is a hot-rolled steel. This is because the nature of techacademy enterprises. For the first nine months of 2013 imports of stainless steel had mostly to Taiwan. But the weight of imports from that country declined relative to 2012 in both physical (29%) and monetary terms (up to 18%). Also supply steel Russia, Poland, Italy, Turkey and China. To domestic operators have taken a strong position in this market, need state support, production optimization. Need to implement energy-saving technologies and minimize costs.
Currently stainless steel is used in Ukraine in many spheres of construction, architecture, design. It is a material for the manufacture of equipment for food and chemical plants. It is used for storing food and drinks. Steel also manufactures a variety of kitchen utensils. The metal used for the production of pipes. Hire of stainless steel includes the following types of products, as bar, circle, sheet, and square. Stainless steel sheets is one of the most versatile metallurgicheskih products. It has its own production technology.