For ten months of the current year significantly increased the import of stainless steel from Turkey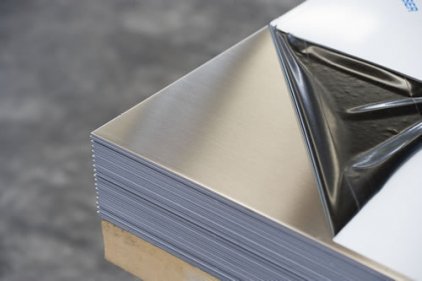 The end of the year is a good time to take stock and look back to evaluate all that happened and the approximate future prospects. So, the Turkish statistical Institute released data, collected in different areas of the local industry, including metallurgy. According to the figures from January to October this year, the production volume of stainless steel products in the country has grown substantially. It is quite clear that this situation could not be the impetus for the increase in imports of products, the Turkish steel industry.
However, for unknown reasons, in the last month, taken for the compilation of statistics, the volume of Turkish imports of stainless steel fell by 5% compared to the previous one, but on the average, this fact does not affect: from January to October, the amount produced by the rental amounted to nearly 40,000 tonnes, more than 40 percent higher compared to the same period in 2012.
What is particularly pleasing for all those in need of Turkish steel stainless steel — unlike increased production, the price of the product decreased. So, in September, the price was 7% higher. However, there is a trend of mid-annual rise in price: for example, in the same October 2012, Turkish stainless steel products cost almost 30% less.
Unlike Turkey, Taiwan can boast of increase in production of stainless steel, therefore, the imports from this country fell by a quarter only for the tenth month of this year. However, this trend may not continue in the following months a high probability that the country will still be at the usual speed of import of rolled products. But South Korea for the month of October increased the number of deliveries of stainless steel from his country in almost two and a half times.
The total number of Turkish imports of flat rolled stainless steel for ten months of the current year increased compared to last year's same period by a third, while the cost for importing countries during the year also grew and reached indicators, 25% higher than in 2012.
These figures may indicate high quality of Turkish products, and the willingness of manufacturers to meet all the requirements that it must meet.