A shocking loss to the Chinese company "Hebei Steel"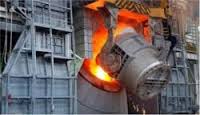 Such an impressive volume of foreign investments in the development of a large company «Hebei Steel», was a significant reason for carrying out more thorough checks. The investigators found that the company funds were used for other purposes, which in fact was the main reason for the resignation of the then Chairman Wang of Weifang.
Managing the third largest steel company in the world, the President spent hundreds of millions of dollars for the acquisition of facilities in Canada, Africa and the USA. However, the reign of Wang was discontinued by the leadership of the Communist party of China, but even this did not prevent him to pursue all the new foreign target.
According to the partner of the consulting group in the United States, «Rhodium Group," Daniel, if such a scale the company as «Hebei Steel» suffers from a crisis of governance or performance, its foreign operations may be compromised or lead to lawsuits. The reason is that located in many countries companies are interested in cooperation with Chinese entrepreneurs, offering them the prospect of profitable relations with China's economy. But often it happens that due to the lack of proper experience and many Chinese companies, especially state that are directly associated with the operations of the international level, pose more risks than benefits.
At this point in time there are many uncertainties regarding the specifics of the data presented by the Chinese company «Hebei Steel», owned by the government of Hebei province (northeast of China). But last year, the company produced over 420 million tonnes of high quality steel.
At the meeting the top managers of this company, it was decided that the post of Chairman of the company will now occupy — Yu young. On the official web — site of the company reported that cash, profits and resources of several subsidiaries was lost, and the problems existed for a long period of time and widely distributed, which in fact led to a shocking loss of funds.
It should be recalled that in July this year, the company «Hebei Steel» greatly increased exports of steel products (more than 70-five%). Foreign supplies Chinese Corporation in this period amounted to over 380 thousand tons.