Prices on copper and Nickel has been steadily falling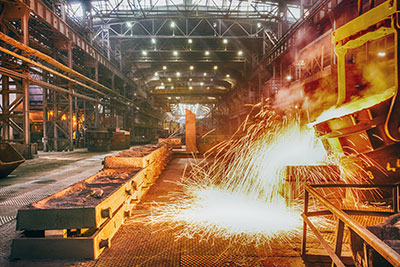 Lower prices for copper and Nickel semi-products for a long time already does not sleep for many companies producers of such products. However, in the near future on this segment of the market a certain stability is not expected. According to forecasts by independent rating agencies of international level Fitch Ratings trend of reducing the cost of copper and Nickel will continue at least for the next two years. In fact, until recently the main consumer of this raw material was the Republic of China, which has actively developed its industry, so the slowdown of China has affected copper-Nickel compartment manufacturing sector.
Now the rate of growth of the Chinese industrial complex decreased significantly, which had an immediate effect on the market of non-ferrous metals. European requests in this sector are also different catastrophic moderation. Therefore, lower prices for sale of copper and Nickel has not reached its record low, and will last long. Already this year, according to the London metal exchange, the cost of raw copper decreased at least three percent compared to the Industrialists expected price next year is expected to fall to the value of another three percent, but from the current price. The decisive factor in this matter was the launch of several large copper deposits, on the background of a General slowdown of this market segment. This powerful infusion of additional product to upset the delicate balance of matching supply and demand in this area, led to the decline in copper values. This trend will force manufacturers to refuse to sell a valuable industrial raw materials and will lead to growth of stocks.
However, Nickel, causing fate may pass. Despite a slight decline in the value of the metal this year, soon the situation not only stabiliziruemost, but even significantly improve, because the price of this unique metal significantly increase due to the expected growth in demand. Currently, the slowdown in the major consuming Nickel spheres have led to a decrease in activity in the respective market segment. But next year the price of the material will begin to rise and may reach nineteen thousand U.S. dollars per ton.
Slightly lower growth is projected in the aluminium market. After the fall in the value of silver metal in the course of the year, very soon cool the situation promises to change. The increase in demand for this raw material, due to the expansion of the scope of its application in the industrial complex will lead to a small increase in its market value.