A new word in the production of titanium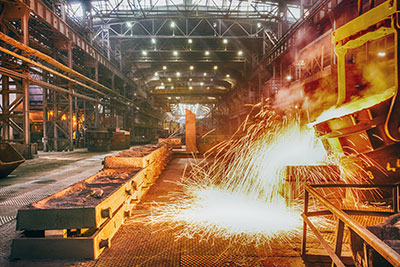 Due to the natural unique properties and in combination with other materials to create a durable and well-processed alloys, titanium has important structural and technological importance for the development of many industrial compartments. Almost all well-known Corporation in the production of such raw materials is constantly paying close attention to scientific developments in the field of improving the production process and increase industrial capacity.
A great scientific contribution to this important and significant event was made known Russian company for the production of titanium, VSMPO-AVISMA, which is preparing to showcase a truly unique technology for the manufacture of titanium to the world community, at the international exhibition. In the exhibition hall of «Metal Expo 2013» are presented annually to the most interesting and unusual exhibits in the steel industry from 35 countries. This year it is planned the participation in important industry event more than seven hundred fifty companies from all corners of the world community. To host such a significant meeting in the second week of November, a list of registered participants already amount to nearly thirty thousand people.
By tradition, the event serves to manufacturers of metal products not only a springboard for presenting their achievements to a wide range of stakeholders, but also to honor those who have made the most significant contribution to the development of the industry. In the current year at the exhibition we plan to present the award in a nomination «the main event of the year the metallurgical industry of Russia».
Conference of this magnitude will gather under his banner, leading enterprises and factories for the manufacture of tubular products and wire products. The participants represented the Corporation machining non-ferrous metals and producing aluminum alloys, as well as representatives of machine-building, energy, transport, trade and logistics sector.
The leader of the titanium industry VSMPO-AVISMA is one of the main participants of the exhibition, because this company for many years making a significant contribution to the development of its industry and has an impact on the formation of titanium policy objectives not only in the context of the state, but throughout the world. The range of products known Corporation is sufficiently broad and covers almost all the available names from the production of ingots and a variety of finished titanium products, to the manufacture of semi-finished products from aluminum, Nickel alloy or alloy and stainless steels.