Contributions of Russian copper company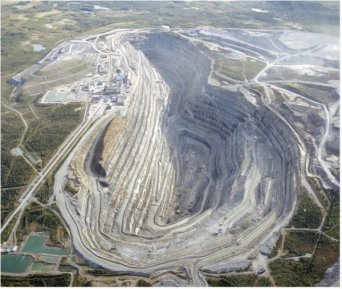 Known all over the world in RCC (Russian copper company) pays great attention in its activities to the investment in the future and the development of new promising fields, which are capable of long time to provide valuable metal corresponding industrial enterprises. Now known to the Russian giant prepares to take a credit in the amount of thirty billion Russian rubles, for the equipping of everything necessary for production Tominskoye copper mining and processing complex.
Financial partner of this company is ready to act as a Central savings Bank of Russia. Estimated loan terms to ten years. Ural branch of the Bank has already approved the bid copper company, after a preliminary review of plans of perspective development of the new copper rich source. The bulk of the sum will go not only to Finance the field, but also on the construction of a modern plant equipped with the latest equipment in mining industry.
The implementation of this large-scale project became possible thanks to the contract signed in the current year the agreement on cooperation between the management of the copper company and the representatives of the Ural branch of the Russian Bank. The contract on mutual participation were outlined after a meeting of Industrialists and financiers at the exhibition «Innoprom». In General, the total cost of the project is estimated at about $ forty four and a half billion of Russian currency.
Today a similar project is one of the largest investment programs that received Federal value. In fact, besides the production of important technological materials, construction of mining and processing plant will allow to work at least one and a half thousand employees, providing the region with new workplaces. Support of a major Bank will guarantee the full realization of all plans of the company and the copper will come out the group on new production volumes. The first launch of the new Tominskoye company planned to autumn of 2015, full of momentum the factory will reach by 2017, when it will be implemented the final stage of construction.
New copper Deposit is the largest for Russia, but in fifty of the largest sources of important raw materials in the global community. Therefore, the value and prospects of such production cannot be overemphasized, because such plans will shape the future economic stability of the state.