Aluminum and titanium unite – the prospects of space cooperation between VSMPO-AVISMA and Alcoa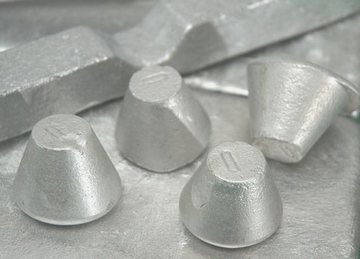 Titan international giants of Russian origin VSMPO-AVISMA recently signed a cooperation agreement with a recognized market leader in aluminum products, Alcoa. This interaction promises to be the emergence of new developments for the aviation industry and rocket production. Important strategic sector reacted favorably to the merger of two large-scale enterprises, which in the full sense of the word is able to make a difference and influence the development of the entire metallurgical complex.
The share of the joint participation of each of partners in a common Union will be determined later. Access to modern equipment forging press complex aluminum company will greatly expand and increase production capacity of titanium leader that will affect the overall performance of the organisation. This move will increase supply and provision of additional guarantees to the consumer. Because the demand for industrial products such compartment is constantly growing and may not always be fully satisfied with the suppliers of unique raw materials. The largest aircraft manufacturers in the world community will benefit from the pooling of production capacity of the two corporations metallurgical compartment.
The basis for the implementation plans for the near future the United States will be the Samara plant, which is part of the Alcoa Corporation. It is planned to establish initial production of high quality important structural and technological semi-finished products from titanium and aluminum alloys, are used in the field of missile and aircraft production.
The range of proposed products is very diverse and will include large-sized products, extruded type, and structural elements of the chassis or wings for flying machines. The initial launch of the renovated plant is scheduled for 2016. This time interval promises favorable forecasts for the implementation of aviation and space products, because the power of these industries and their significance in modern life will continue to grow. Global growth market segment owned by the aviation industry in the coming years is estimated at ten percent, therefore, the Union of aluminum and titanium for the benefit of a flying technique promises to be very profitable.