A multimillion-dollar insurance, OAO "ufaleynikel'"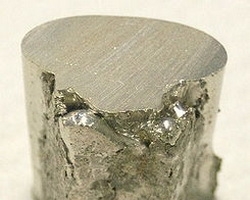 Known in some circles as a major Nickel mining company «ufaleynikel '" together with the Ekaterinburg branch of the insurance company «BIN Insurance» insure major assets that affect the health of the plant, in excess of sixty million Russian rubles. Such an agreement will provide reliable protection of technological equipment of the enterprise will significantly reduce the cost of the repair and recovery cycle in the event of unforeseen emergencies, provided by the insurance.
Moreover, the scope of the protection includes not only the basic industrial units, and auxiliary equipment, which is manufactured, finished product transportation or shipping of raw materials to the enterprise. So three dump trucks articulated type have received full financial protection not only from accidental ignition during a fire or damage at the time of natural disasters, as well as from explosions, accidents, theft and many other troubles.
The enterprise on production of Nickel ranks second in the context of the whole of Russia, so its reliable and stable performance has a direct impact on the economic situation in the country. His equity participation and contribution to the internal market of the Fatherland is about fifteen percent, the same rate as in the context of the world community is limited to one percent. Moreover, in addition to economic aspect, such a plant has important scientific value. In fact, the plant «ufaleynikel '" has become the country's first experimental platform for testing new technologies for the extraction of not only Nickel, but also cobalt. In essence, the production of this enterprise represents the entire processing cycle of operations beginning with the extraction of useful and rich Nickel concentrate until it is fully processed and finished products.
The insurer, which was the guarantor of asset protection Nickel plant from various accidents or intentional damage to property by third parties, according to independent rating agencies has a very high level of reliability. Its authorized capital exceeds one billion Russian rubles, and the license provision covers more than fifty different insurance products. This Union promises a mutually beneficial cooperation for the benefit and prosperity of the domestic economy.