Copper suffering or stealing must be punished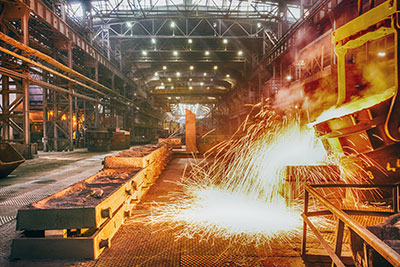 The relevance of copper in various areas of the industrial complex provides consistently high price of this material. Therefore, in some cases, the use of copper products is concentrating people around not too clean at hand and tend to the banal theft.
The middle of autumn of the current year, management staff and workers of shipbuilding plant «OKEAN» was marked by a real tragedy. Thanks to the destruction of property of the enterprise, but rather cutting out five hundred meters of conductive cable containing copper wires was completely disconnected two of the production area of the plant. Plunderers of the property of others was soon detained by the city police, the office of Nikolaev, during a special operation conducted with the assistance of security personnel of the shipyard.
As found out a consequence, the beginning of such subversive action was launched in September of this year. For several days a group of individuals, which included as employees of the security Department, and auxiliary services of the enterprise to methodically cut the cable on the territory of its plant. The total damage from such theft amounted to more than a hundred thousand Ukrainian hryvnia. The results of the investigation against all parties to the theft opened criminal cases, however, a relative of one of the suspects tried to assist the plunderer and to intervene in the investigation. Given the official position of the defender suddenly appeared and occupied the position of guardian of order in the sphere of economic crimes was enough for him to easily navigate all investigation procedures.
Despite family ties and unauthorized interference of some persons, according to the management of the police Department, which is leading the case, all the perpetrators will be severely punished. The employees of shipbuilding plant to restore the functioning of departments and sections affected in the course of the defendants ' actions. To date, the performance of the enterprise is almost completely restored, and the life of the labour collective became normal. As can be seen from the incident of the copper products do not always serve for a good cause, sometimes they can become a tasty morsel for the not quite clean at hand people. Most interesting is that the price of copper wire thieves cut even to a small degree does not correspond to the damage suffered by businesses in the construction and repair of ships due to an emergency cessation of work.