The Russian branch of Alcoa – will be a partner at the prestigious fair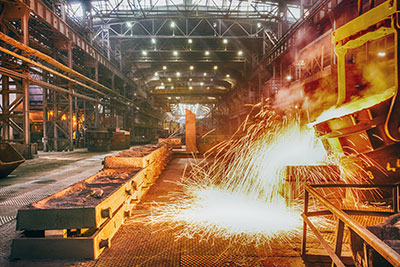 The Russian branch of the international Corporation for production and supply of aluminium is actively involved in exhibitions and competitions aimed at improving the process of production, expansion of markets and increase the environmental safety of such facilities. The company actively share their experience with colleagues and adopts the experience of other leaders in the industry. That is why her participation in the international conference was predetermined.
In October at the cultural Russian capital Saint Petersburg was an exhibition of international scope called «Aluminium 21/Transport», where the mega — group the industry leader participated as a partner and promoter, co-founder. Along with Russian representatives in this event was participated by foreign partners, more than seventy companies sent their representatives to implement activities. The main topic of discussion at the conference were the principles of development of the transport market of a commercial nature, and the application of new developments of scientific-technical complex and aluminum alloys in the industry. Both Russian and foreign participants openly shared information and their view on challenges in transport development and has proposed solutions thereof.
From the speech of the management team of Alcoa implies that enterprises of this division owe their success to the continuous improvement of production and application of new technologies. Aluminum, produce a powerful group, is actively used in the transport sector for quite some time. The automotive industry has evaluated the robust, lightweight and high-quality alloy in 1908 with the release of new Ford models, planes with aluminum parts began to rise in the sky another since 1903.
The core business of the company in the future will be the expansion of the use of aluminum materials and performance to the masses of new types of products. To encourage the participants to produce interesting ideas, Alcoa's management has established a cash prize for the most interesting presentations of interest in the aluminum company area. Good collaboration and constant symbiosis of scientific thought with the financial capabilities of international concern promises not one fundamentally new solution in the world of high-quality aluminium.