The increase in the price of vanadium did not last long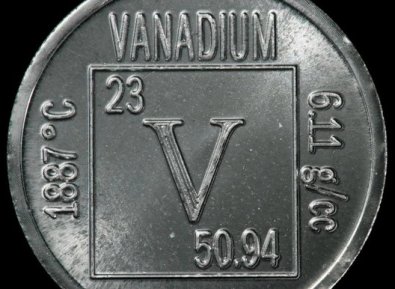 The unique qualities of vanadium have long made him quite popular chemical element in many branches of modern industry. After all, almost all special high-quality steel or alloy special purpose lagerbuchse this component in order to make raw important technological and structural qualities. Also based on vanadium is a very interesting an alloy called ferrovanadium.
After a quick disintegration of the Union, it brings together many decades of friendly Republic, a newly independent state from the coalition is facing an acute raw materials shortage. Particularly hopeless in this area, the situation seemed to be for Russia. Because the rich tungsten and molybdenum mine turned out to be far beyond the country where the nearest neighbors. Were only available in titanium and vanadium deposits. And vanadium extraction whose bet developing Russia has become over time the main base for the development of the economy, or rather its oil refining industry. Vanadium alloying is actively used for most of the component parts of oil refining equipment and pipelines, and facilities for the transportation of gas. This item is sought-after in the production of rail with increased wear resistance, these products are highly demanded by Russian extensive railway network.
Throughout the history of the production of ferrovanadium, the price of the material fluctuated constantly, gradually increasing, then decreasing again, giving enterprises in the production of which involved the raw materials to enjoy at least relative stability. Several to stabilize the situation was in 2010, when the cost of material was fixed at around thirty us dollars for every kilogram of raw material. But this stability is not matched by growth of demand for the product in connection with which there has been a systematic decline in the cost until November of last year. After November 2012 suddenly began to grow, the demand for vanadium from the Chinese market, and a miracle happened, literally within thirty days of the vanadium raw material has risen in price by almost one-third of its original cost. This situation began to spread globally at epidemic proportions. Today, the growth rates of important strategic material continues, and another decline experts predict this redistribution is not threatened. The guarantor of the stability of the situation the long-term development projects some international corporations for the manufacturing of such products.