Development prospects of titanium industry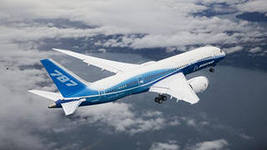 According to company forecasts producing almost a third of the world total of titanium, VSMPO-AVISMA, the development of this industry is directly related to the increase in aircraft and passenger traffic will increase in this mode of transport. Today, a similar expansion of the aviation industry associated with the development of new fuel-efficient aircraft models.
Currently, the Corporation called VSMPO-AVISMA is the basis of all the Russian titanium industry and sets the tone and direction of development of the industry. Therefore, stable operation of this company in a fairly large extent on the economic well-being, as this type of production, and many related enterprises consuming high-tech material. Up to this point, the leader of the titanium industry already gets a lot of profit from long-term investment programs and is in good competitive shape. Planned investments current year will amount to about eight billion Russian rubles, which is significantly higher than this infusion from all the previous years and guarantees the achievement of the enterprise to a whole new level.
The principle of operation of the company eliminates the appearance of how deficit and surplus titanium products in the relevant market segment. After all, the Corporation excluded working at the warehouse, the main orientation of the produced quantity by a certain date directed at a specific consumer. Even when an abrupt increase of demand for titanium semi-finished products, spare capacity of the enterprises of the concern allows to cover the lack of production in the shortest possible time. Moreover, Russian consumers are always given preference in the sale of products. So, this year the domestic orders of the echelon was more than ten thousand tons, which is almost a third higher than last year.
According to preliminary forecasts of analysts in the next decade assumes a steady growth of demand for titanium in connection with the increase in demand for air transportation and as a consequence the construction of a large number of new aircraft. Therefore, the stability of the growth and development of titanium industry leader no doubt. Indeed, in accordance with global trends the production of the Russian enterprises constantly improve the technological process of manufacture of this important construction raw material, keeping pace with the times and customers ' needs.