The new technology of extraction of Nickel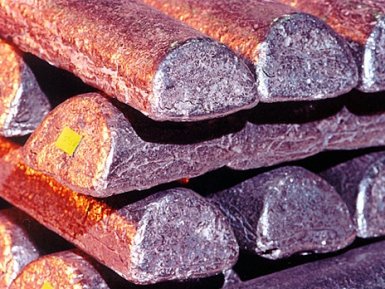 Not so long ago a leading Russian enterprise for extraction of Nickel «Norilsk Nickel» has presented the world a new technology for extracting pure raw materials from the primary ore. His appearance in the light of this development owes to the staff of scientific and technical development and ecological safety of the subsidiaries of the group Kola MMC. This works in close cooperation with the employees of Gipronickel Institute have mastered a completely new method of extraction of metals from sulfide raw materials. This method is based on the leaching process in the flow of oxygen and chlorine in the area.
In this extract the ferrous fraction of the feedstock goes into the category of residue, and copper, in the form of sulfide compounds is derived from the leaching of Nickel-based or cobalt. Then, the resulting residual part is subjected to further purification treatment, which will be removed from the other impurities. At the final stage of processing Nickel or cobalt hydroxide, the last pre-treatment are subjected to electrolysis to transform into marketable condition. After all the complex of technological processes from the initial raw material is extracted competitive commodity metal of high purity and quality.
Such a method of obtaining Nickel is different from other similar processes of high economic feasibility. Because of the chain of manufacturing operations specifically excludes the pyrometallurgical process stages, which require significant financial and operational costs. Innovative method of obtaining Nickel raw materials allows the release of ore concentrate in a ready balance of five percent more net production than previous methods. All of the positive aspects of this technology tipped her a great future, both in domestic and world practice. Today unique invention Norilsk metallurgists have received wide acclaim in the Russian Federal service for intellectual property rights.
Norilsk Nickel, rightfully occupies a leading position in the industry, because the concern is in step with the times and constantly improving its processes by actively introducing new unique inventions that increase the efficiency and profitability of production.