Turkish company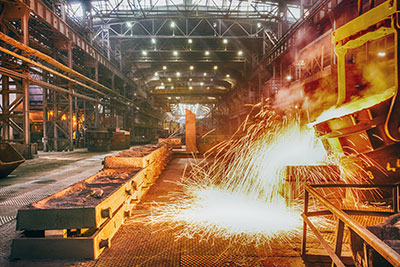 As it became known, the Russian steel and mining company decided to sell the Istanbul company «Yildirim» under the terms of the recently signed contract.
Thus, the ownership of Turkish companies will go mining and processing plant, which is located in Kazakhstan and the Tikhvin Ferroalloy plant, the location of which is in Russia in the Leningrad region. Two of the plant «Yildirim» was ordered to pay the sum of four hundred twenty-five million dollars in cash.
As reported by the General Director of the Russian company, the contract was signed with the aim of restructuring all the company's assets. Thanks to the funds that the company receives after the implementation of the Treaty, will have a great opportunity to significantly reduce the debt burden on the company as well as to effectively continue the work aimed at the direct financing of basic directions of development of the Group company.
It remains only to settle some formalities, which involve obtaining permits from regulators in Russia and Kazakhstan, as well as to seek corporate approvals of both parties, who signed the deal.
One of the mills sold under the name «Sunrise» is known to have mines of chrome ore and processing plant for the obtaining of chromite concentrates and ore. Besides all well-known and at the moment proven deposits belonging to this plant is twenty million and three hundred thousand tons of ore.
The second sold Ferroalloy plant has all the necessary features for a full release to one hundred and twenty thousand tons of high-carbon ferrochrome per year. This metal has been successfully used for the production of stainless steel. It is also known that the second plant uses as raw material the chrome ore concentrate that produces the first plant sold.
Although the «Yildirim» and so is a rather large Turkish industrial group, which successfully unites various businesses from ten different industries around the world, but this acquisition would provide additional opportunities to greatly enhance all their power and become one of the biggest world producers of high-carbon ferrochrome of the highest quality.