The increase in the value of non-ferrous metals in Asia stopped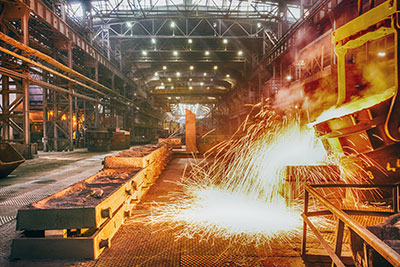 Despite the consistently positive trend of last week
the rising cost of non-ferrous metals in the Asian markets this Monday
stopped. Fell some resources in this category and LME. In particular, the three-month
copper futures on the London metal exchange traded at 7,354 thousand
dollars per ton (that is, down to 44.75 USD per ton) and aluminum
dropped in price by 6.25 dollars per ton (up to 1939 dollars per thousand kilograms).
Some experts have expressed cautious opinion that in
the short term subsequent growth of prices for non-ferrous metals is unlikely.
So, in ANZ (the"Australia and New Zealand Banking Group" — one of the largest
financial conglomerates in Australia and New Zealand) believe that the rise of warehouse
residues of copper on the Shanghai trading venues (which in the past
a week has increased by 7% to 162 thousand tonnes) will lead to the fact that the cost
red metal in the near future will not significantly change.
At the same time, another group of experts believes that the dynamics
prices in the copper market will remain neutral, as the Commission on urgent
stock trade USA recently released data about the reduction in the number of net
short positions investors almost a third (i.e. to a minimum
eight weeks). «This circumstance will influence the market
the quotations of red metal» — analysts say.
Meanwhile, current market sentiment (relatively
prospects of non-ferrous metals) has improved markedly. According to Stephen Briggs
occupying the post of the strategist-analyst BNP Paribas, expected demand growth
this resource group in 2013 now looks realistic, and the excess
supply on the world markets in 2013−2014 — according to experts — will be
to stay within acceptable limits.
As for aluminum, ANZ analysts are of the opinion,
that its current value is significantly different from the actual price. But quotes
winged metal in the world — believe in the Bank — will be able to begin to level off only
in that case, if the Chinese index of managers on supply (PMI) will not be
more positive than expected on the basis of preliminary data.