Norilsk Nickel will present a modified strategy of the company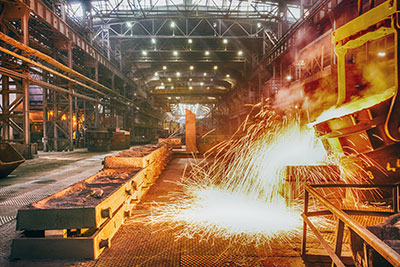 In the second half of this year, mining and metallurgical
company «Norilsk Nickel» should submit a revised development strategy
organization. Key aspects of this programme will, among other things,
improving the overall efficiency and transparency of all existing projects
enterprise. According to Svetlana Ivchenko, who served as Director of the Department
social policy of Norilsk Nickel, the changes should apply not only
the production sector, but also social programs.
Earlier it was reported that the leaders of the group planned in the near
the future to conduct an independent assessment of the current work of the company in Norilsk
the social sphere. The main objectives of this decision — getting real, accurate and
objective information about the compliance of this direction of activities of GMK modern
realities and expectations, as well as the study of the effectiveness and efficiency of current projects
Nickel Corporation. Based on this audit, an independent Commission has
will form a list of recommendations for the modernization and optimization of existing
existing programs, as well as (on the basis of the received data) to develop new
social projects for Norilsk Nickel. In addition, the work will
be conducted in the field of ways of objective evaluation and monitoring
social activities of the organization.
The Director of the Department of social policy of «Norilsk Nickel» — Svetlana Ivchenko
— focuses on the fact that the company plans to pay special attention
the development of a feedback mechanism and dialogue and bringing to the creation,
implementation and evaluation of social activities of employees of MMC and local
the public. «This will help the user more quickly and accurately react
the changing situation, requests, complaints and proposals to innovate
in existing programs and adopt new, most useful and
effective solutions at every stage of the work," explains reconstruction
the representative of the organization. Plans of management GMK «Norilsk Nickel» —
the development of a proactive approach to charitable and social programmes, whose
implementation will be based on the opinion and potential of the employees and will
to be embodied with the participation of representatives of local public organizations.