Norilsk Nickel goes to three-year budget planning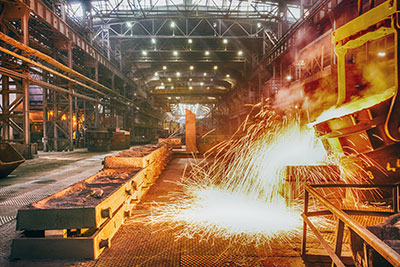 According to the statements of Vladimir Potanin, General
Director of JSC MMC «Norilsk Nickel», his company will go to
three-year budget planning. According to the head in the first place,
it is very convenient for the Corporation: for the duration of the basic
investment projects is one year, so it is crucial to take
the relatively clear prospect for a longer period. Two or three
year, according to experts of the structure, is just the most reasonable
term, planning for which can be quite real, while the temporary
the period for implementation of plans will be relatively long.
For GMK revision of the scheme of budgeting — not
the only novelty which the employees of the organization learned during
the past weeks. For example, recently it became known that in the near future
in «Norilsk Nickel» will be the reorganization of the management, during
which more powers will be transferred to the field. And this is from the words
the Corporation — which means that managers of subsidiaries
and structural units of enterprises will have more opportunities
independently implement activities aimed at optimization
the production process and increase productivity.
Vladimir Potanin also said that in mid-autumn
the current year, the Corporation must receive the upgraded Strategy
development until 2025. It all activities of MMC «Norilsk
Nickel» will be considered from the point of view of the new situation and methods of
management. Also in development Strategies will be mentioned priority
investment projects of the company, will be described in the updated dividend-personnel
policy. Mandatory — says CEO structure was one of
sections will be devoted to environmental programmes of the organization.
OAO GMK «Norilsk Nickel» — one of the world's major
producers of Nickel, palladium, copper and platinum. In addition to these metals, in
the company's range includes cobalt, gold, silver, rhodium, iridium,
ruthenium, selenium, and tellurium.
Production facilities of MMC «Norilsk Nickel»
located not only in Russia: the Corporation owns a number of enterprises in
Australia (among them — «Norilsk Nickel Cawse» (mining and leaching
lateritic Nickel ores), the «Black Swan», «Lake Johnston», «Waterloo» (production
Nickel), «Honeymoon Well» (production of sulphide Nickel ores)), the USA and South Africa. In addition
the ownership of GMK Norilsk Nickel is 85% of the shares of Botswana
«enterprise Tati Nickel Mining Company» engaged in the extraction of sulphide
Nickel and portfolio of assets, «Norilsk Nickel Harjavalta» — the only plant in
Finland, which produces refined Nickel.