Australia to start the production of rare earth metals on its territory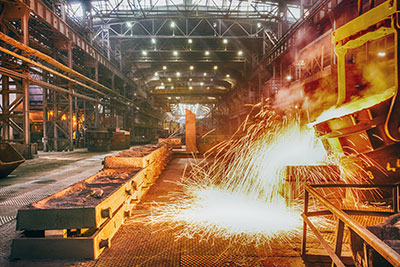 Gary gray, occupying
the post of the Minister of natural resources and energy of Australia, believes that
the mining industry in his country needs to help the world
high-tech industries and to satisfy their need for
rare earth metals and other strategic resources. The politician is sure
Australia has the necessary capability.
«British Geological
Survey» (British geological survey) klassificeret rare earth metals
as critical elements for the United States Department of energy and
the economies of the countries of the European Union. And from the depths of the continent of
statistics «Geoscience Australia» (government of the Federal
the Australian Agency for Geology) — can be mined at least five
elements that are the most important resources that are in demand in these States
and such countries as South Korea and Japan. In addition, for the economy last
of the powers in this list, it is extremely important to fully ensure the
manganese, South Korea and Australia — gallium. In addition,
Australian producers need tungsten, cobalt, India and metals
platinum group, which can provide their local mines.
The report Gary gray
States that since his country has all opportunities to meet
global demand for critical commodities, it must make them
the exploration, extraction and processing of its primary strategic objective.
In addition, the Minister
natural resources and energy considers that the primary aim of the exploration of new
deposits of Nickel, chromium and platinum group metals. In his opinion,
the world demand only for PGMs is estimated at 6 billion.
dollars and growing (in view of the fact that these elements are used in
the automotive industry, in particular, in the manufacture of electric cars). And
after all, Australia still does not export data the components that
is a serious omission.
Market analysts
note that the demand for certain light rare earth metals (for example,
europium and neodymium) and heavy rare earths (e.g., yttrium, terbium,
dysprosium) will greatly exceed the supply at least until 2020. It
therefore, countries such as Japan and Russia, are already starting active development of their
the exploration and subsequent production.
Australia has
plenty of opportunities to fight the monopoly of China (its share is about 95% in 2011
year and around 86% in 2012) extraction and processing, as well as the delivery on
world markets for rare earth metals. And the government — according to representatives of the
the Ministry of natural resources should pursue these opportunities
in the near future.